Iran
Downed Hermes drone sent no data outside Iran: IRGC Commander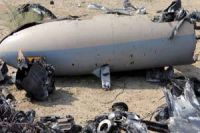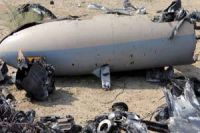 A high-ranking Iranian commander says the Israeli-made Hermes spy drone recently shot down on Iranian soil failed to transmit any information to its operations center.
On Monday, Commander of the Aerospace Division of the Islamic Revolution Guards Corps (IRGC), Brigadier General Amirali Hajizadeh, said the spy drone had been designed to store data on its system, not to send information online; therefore, it was unable to transmit any data.
Last month, the IRGC forces intercepted and shot down an unmanned aerial vehicle (UAV) of the illegal Zionist entity that was heading to Natanz to spy on nuclear installations in the central Iranian province of Isfahan.
Hajizadeh, referring to the domestically produced version of the sophisticated US drone captured by Iran in 2011, announced that the "final version" of the RQ-170 drone will be put into operation by the end of the current Iranian calendar year (started March 21, 2014).
On December 4, 2011, the Iranian military's electronic warfare unit brought down with minimal damage an American RQ-170 reconnaissance and spy drone in the eastern part of Iran.
In May, the IRGC unveiled a domestically developed version of the sophisticated US drone it captured back in 2011. The US RQ-170 Sentinel was reverse-engineered by IRGC experts.
The drone was one of America's most advanced spy aircraft and its loss was considered a major embarrassment for Washington.