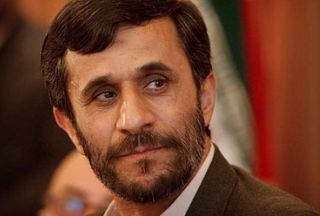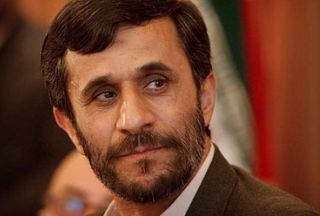 Iran's president calls the US missile attack on the Iranian passenger airliner over the Persian Gulf a black spot in the history of American democracy.
On July 3, 1988, the USS Vincennes launched two surface-to-air missiles and downed Iran Air Flight 655 en route to Dubai. All 290 passengers onboard, including 66 children, were killed.
Scores Iranians accompanied the families of the victims to the site of the incident on Saturday, honoring the memory of the martyred passengers by throwing flowers into the Persian Gulf.
"July 3, 1988 is reminiscent of one of the most tragic and horrific incidents in human history, which was secretly planned by White House officials and added another black spot to the history of American liberal democracy," Mahmoud Ahmadinejad said in a statement that was read out during the ceremony.
"This heartbreaking tragedy is not an understandable accident, it is rather a declaration of war against the humanity and the cause of eternal shame for the organizations claiming to be the advocates of human rights and fighting terrorism."
The US has so far refused to issue an apology for downing Flight 655, arguing that its naval officers mistook the Iranian Airbus A300 for an F-14 Tomcat fighter.
Iran has dismissed the justification, saying mistaking an Airbus A300 for an F-14 Tomcat fighter is beyond the realms of possibility.
The UN Security Council passed a resolution, in which it only expressed "deep distress" over the incident and "profound regret" for the loss of life.