World News
Dozens feared dead as cyclone hits island nation of Vanuatu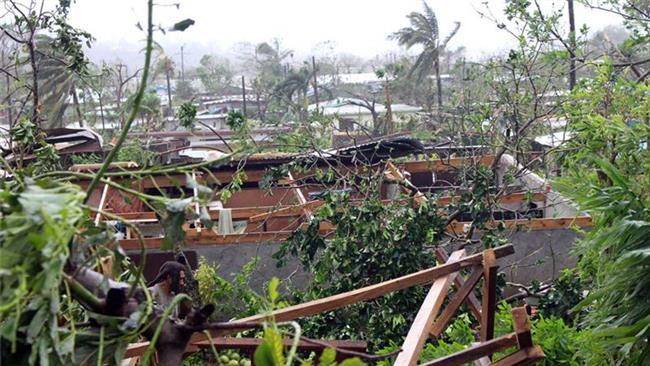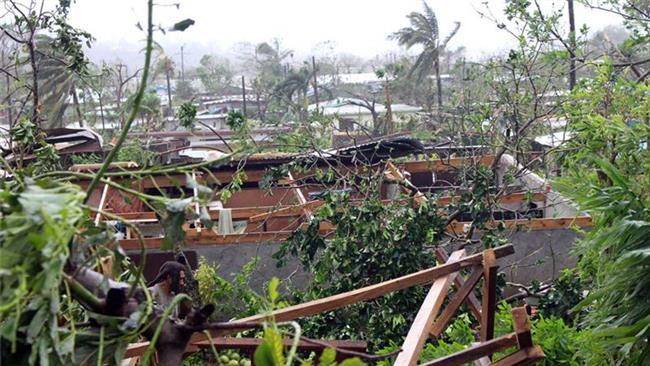 At least 44 people are feared dead after a devastating tropical cyclone smashed into the South Pacific island nation of Vanuatu, the UN sources say.
The United Nations Office for the Coordination of Humanitarian Affairs (OCHA) said in statement on Friday night that the death toll from the category five tropical storm could run into the dozens.
The UN's relief agency added that there were unconfirmed reports that 44 people had died in the northeastern province of Penama.
"There were no official reports of deaths or injuries, however according to an unconfirmed report 44 people died in Penama province," the OCHA said in a statement.
Sources say that it could take several more hours before a clear picture emerged.
Meanwhile, the Australian Bureau of Meteorology, which has been monitoring the storm, said most parts of Vanuatu had been affected.
Cyclone Pam, packing winds of more than 250 kilometers (155 miles) per hour, slammed into the island on Friday.
The powerful cyclone has triggered flash floods and knocked out telephone lines over a wide area in the isolated Pacific island nation.
Vanuatu National Disaster Management Office spokesperson Mishaen Garae says that the government has lost contact with some parts of the northern provinces.
The Vanuatu Meteorological Services (VMS) has forecast more torrential rainfall, flash flooding, landslides and storm surges.
Latest media reports indicate that thousands of people spent the night in emergency shelters.
Several humanitarian and relief agencies have announced plans to deploy emergency rapid response units to the region.
Pam cyclone had already caused major damage on other Pacific islands, including Kiribati and the Solomon Islands. Tuvalu, a group of nine tiny islands northeast of Vanuatu, has also declared a state of emergency after the cyclone caused flash floods there.