Pakistan
Dozens injured in clashes in Islamabad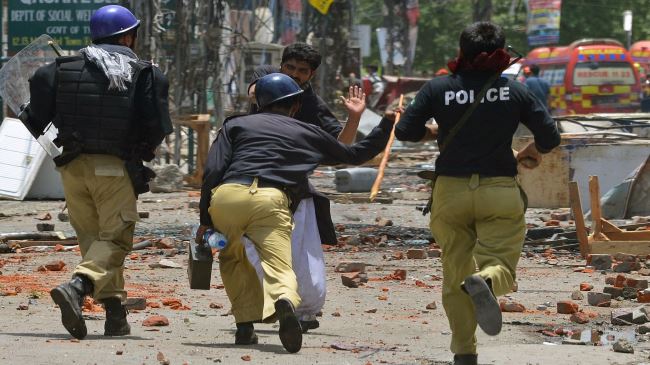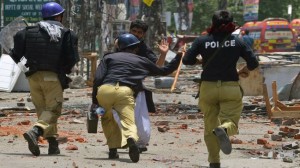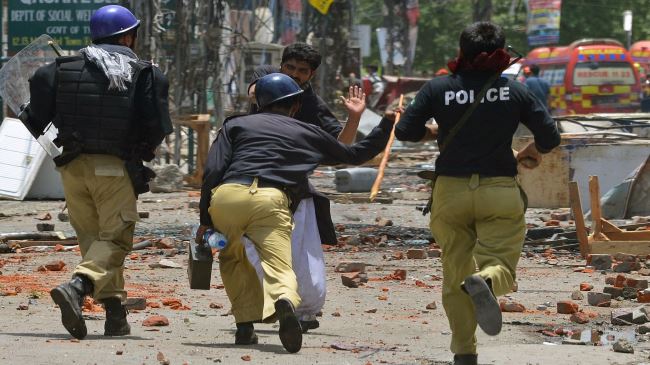 Dozens of people have been injured in clashes between security forces and the supporters of an anti-government cleric in the Pakistani capital, Islamabad.
Pakistani police fired tear gas on Monday to disperse crowds of people who had come to Islamabad from other cities to receive Tahirul Qadri, who is usually based in Canada, at Benazir Bhutto International Airport.
The preacher, who is expected to return to Canada on Monday, has planned to lead an anti-government march from Islamabad to Lahore, the capital of Punjab Province.
The Interior Ministry said stone-throwing demonstrators injured nearly two dozens of police officers during clashes outside the airport. Many protesters were arrested by the police.
Security officials also cordoned off major roads leading to the airport to prevent the influx of more potential protesters.
The protesters were reportedly chanting "Long live the army!" and "Revolution will come!"
Pakistani Interior Minister Chaudhry Nisar Ali Khan also warned that police will not allow any protesters to enter the capital.
Information Minister Pervez Rashid has accused Qadri of weakening the government at a time when the security forces have launched a major offensive against militant groups.
Last week, at least seven members of Qadri's Pakistan Awami Tehreek (PAT) were killed in clashes with police in Lahore. Qadri slammed the Islamabad government over the "harassment and murder" of his party workers.
"The government, gripped by fear of my arrival due on June 23, is harassing PAT workers," he wrote on his Twitter account, adding that it is an oppressive step taken by the government that would pave the way for 'the spread of terrorism.'
Qadri led a rally of tens of thousands of his supporters, which shut down Islamabad, ahead of last year's parliamentary polls, giving the government an ultimatum to initiate reforms or face the prospect of prolonged protests.