Africa
Dozens killed in acts of violence across Libya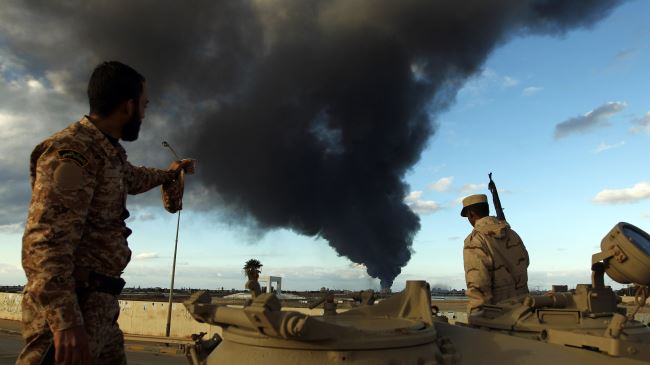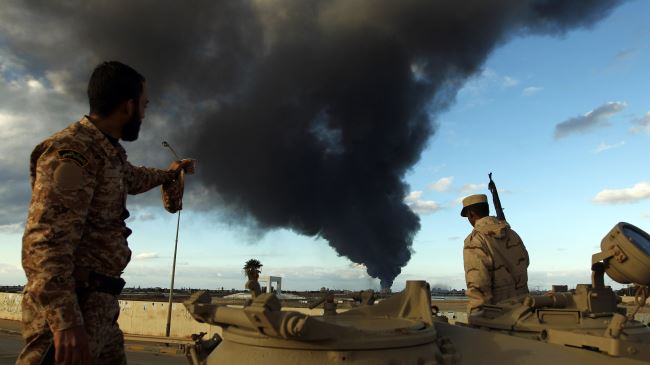 Dozens of people are killed across Libya in acts of violence by militants, including an attack on the country's oil terminals.
On Thursday, attackers killed at least 22 soldiers after a surprise assault, in which they used speedboats in a failed bid to seize some of Libya's main oil terminals.
The attackers belonging to the Fajr Libya (Libya Dawn) launched the raid on the al-Sidra port by firing rockets from the speedboats, setting an oil tank on fire. Soldiers damaged three of the vessels before clashes, in which the militants were eventually repelled.
"These speedboats had fired several rockets at the terminals of Ras Lanuf and al-Sidra and one of them hit a tank south of al-Sidra port which then caught fire," said Ali al-Hassi, security spokesman for the region.
Military and medical sources said 18 soldiers and a Fajr Libya militant were killed in the coastal city of Sirte, and another four soldiers were slain in al-Sidra.
Pro-government forces have also lost ground in the eastern city of Benghazi, where militants have beheaded six people and killed 14 others.
Fighting between government forces and powerful militias has left hundreds of people dead and thousands displaced in recent weeks.