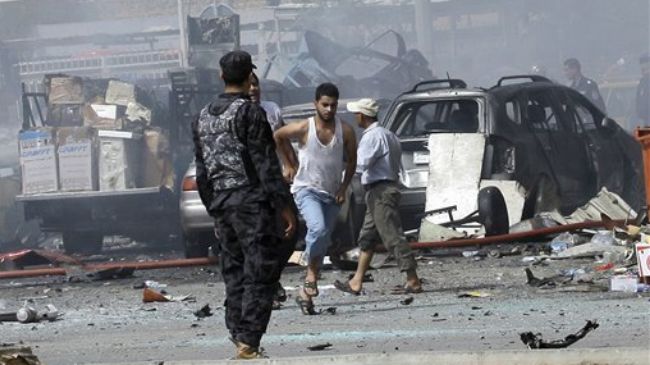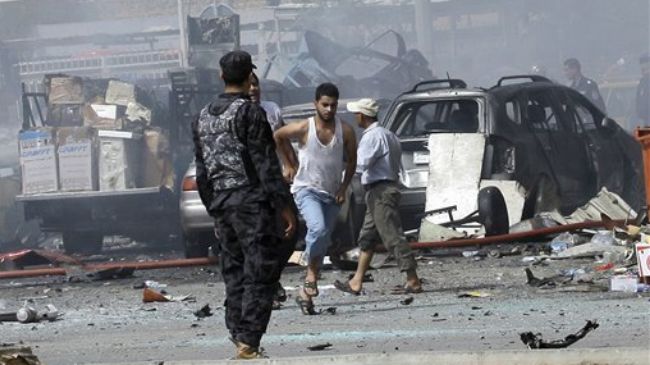 At least 41 people have been killed and dozens of others wounded across Iraq in the first two days of August, security and medical sources say.
A car bombing left at least 9 people dead and 32 others injured in al-Husseiniyah neighborhood of northeast Baghdad on Thursday, AFP reported.
In the oil-rich northern city of Kirkuk, militants assassinated all 4 members of a Turkmen family. In the south of the city, police clashed with 6 gunmen, who were trying to attack a military site, killing five of them and seriously injuring another.
Seven soldiers were killed and 11 others injured in three separate attacks in the south of Kirkuk, local officials said.
Separately, 4 policemen were shot dead in the town of Tikrit, 140 kilometers (87 miles) northwest of the capital Baghdad, while 3 members of an anti-al-Qaeda militia were killed in a bomb explosion near the town of Balad, 80 kilometers (50 miles) north of the capital.
Militants opened fire at a checkpoint near a police station, killing 2 security forces in the city of Samarra, about 125 kilometers (78 miles) north of Baghdad, police and a medical source said.
In another incident, gunmen killed 1 soldier and abducted 4 others following an attack on another checkpoint near the town of Dujail, about 65 kilometers (40 miles) north of the capital, an army officer said.
In a gun battle with militants at a third checkpoint in the western town of Rutba in al-Anbar province, Colonel Obeid Ibrahim al-Kataa and 2 other policemen also lost their lives.
A roadside bomb ripped through a police patrol vehicle, injuring 4 policemen in the western town of Haditha on the Euphrates River. In another incident east of the town, gunmen attacked a checkpoint, wounding 3 police officers.
And, police killed 3 militants who tried to attack a security checkpoint in the northern city of Baiji.
This month's incidents are the latest in a string of attacks that have left hundreds of people dead across the country since June.
However, July was the bloodiest month in the country in almost two years.
Violence has increased in Iraq since December 2011 when an arrest warrant was issued for fugitive Vice President Tariq al-Hashemi, who has been charged with running a death squad targeting Iraqi officials and Muslims.