North America
Dozens of US F-35 fighter jets grounded over fuel problem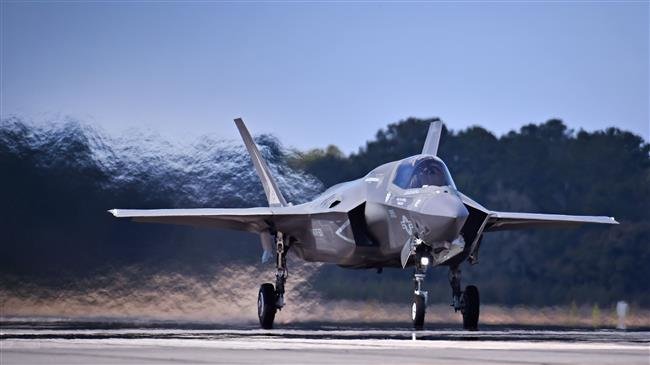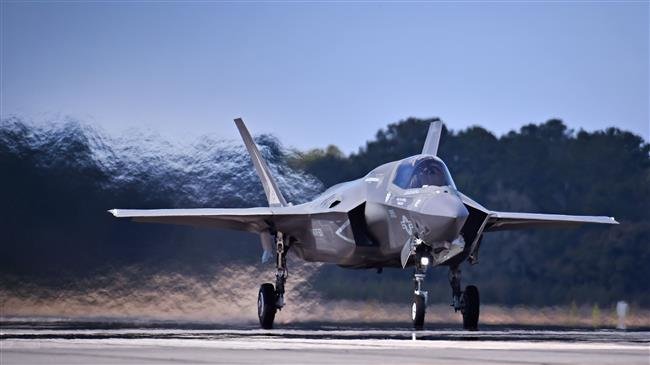 The Pentagon has grounded dozens of US F-35 jet fighters as a safety measure to resolve a fuel pipe hazard just days after issuing clearance to the aircraft to fly.
Earlier this month the entire fleet of F-35s was grounded after a jet crash prompted military officials to suspect there was a problem with the aircraft's fuel system.
The Pentagon in early October grounded all versions of the Lockheed Martin-made aircraft to examine the fuel tubes within the engines, made separately by Pratt & Whitney.
Days later, Pentagon issued clearance to 80 percent of jets to return to flight.
However, new fuel problems arose in the Marine Corps variant, pushing military officials to order the jets be kept out of the skies for the new analysis.
"The joint government and industry technical team has completed their assessment of the fuel supply tubes within the Pratt & Whitney engine on F-35 aircraft," the F-35 Joint Program Office said on Thursday in a statement, saying, "In addition to the previously identified failed tube, the analysis has identified two additional fuel supply tubes that require inspection."
The F-35 office stressed that the two fuel tubes have not failed, and that "engineering data collected during the ongoing investigation established the requirement for a time-phased inspection based on engine flight hours."
"The inspection maintains F-35 fleet safety standards as older engines may require fuel tube replacement. The procedure to inspect and replace can be done by flightline maintenance without removing the engine."
The Pentagon first announced it had grounded all F-35s on Oct. 11 after a fuel tube in the F-35 engines was suspected to have caused an F-35B crash on Sept. 28, near the Marine Corps Air Station Beaufort, S.C.
The pilot safely ejected from the fighter in that crash.