Africa
DR Congo 'Terminator' ordered ethnic crimes: ICC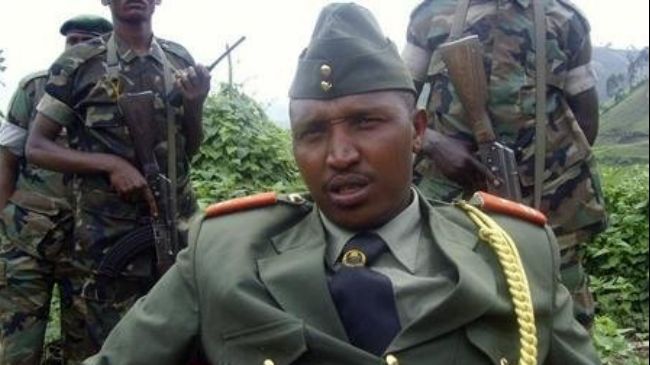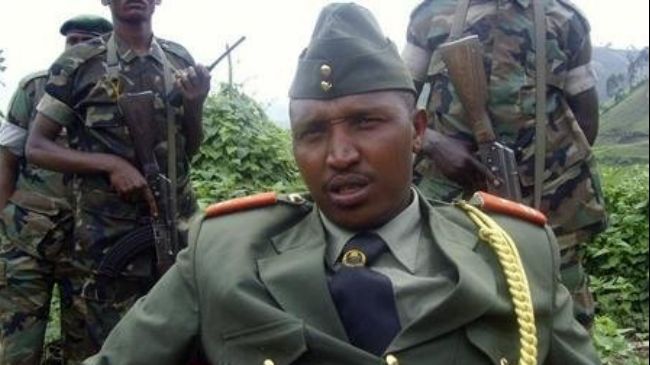 The International Criminal Court (ICC) says the Congolese warlord known as "The Terminator" has ordered troops, including child soldiers, to massacre and rape civilians to spread terror and grab territory.
"Bosco Ntaganda…prosecuted civilians on ethnic grounds through deliberate attacks, forced displacement, murder, rape, sexual enslavement and pillaging," the ICC chief prosecutor, Fatou Bensouda, told judges at The Hague-based pre-trial hearing on Monday.
Judges will decide if prosecutors have presented enough evidence to charge him for a string of war crimes committed in the Democratic Republic of Congo a decade ago.
General Ntaganda, known by the nom de guerre "Terminator" due to his brutal methods, has been wanted by the ICC since 2006 on charges of enlisting and conscripting children under the age of fifteen and using them to participate actively in hostilities.
"Bosco Ntaganda's role was central to this army. He was the…military commander in charge of operations," said Bensouda, adding, "He personally used child soldiers in attacks."
The warlord surrendered and turned himself in to the US Embassy in the Rwandan capital Kigali in March last year.
Ntaganda had been the leader of the M23 until February 2013, and it is unclear why he chose to part ways with the M23 and to form his own faction.
Since early May 2012, nearly 3 million people have fled their homes in the eastern Congo. About 2.5 million have resettled in Congo, but more than 460,000 have crossed into neighboring Rwanda and Uganda.
Congo has faced numerous problems over the past few decades, such as grinding poverty, crumbling infrastructure, and a war in the east of the country that has dragged on since 1998 and left over 5.5 million people dead.