Iran
Drone '5th pivot' of IRGC Navy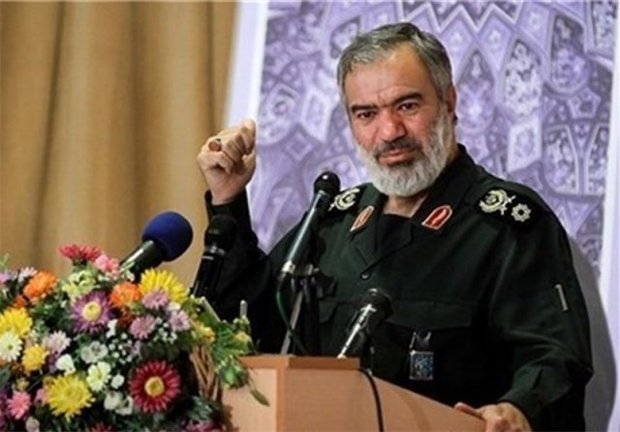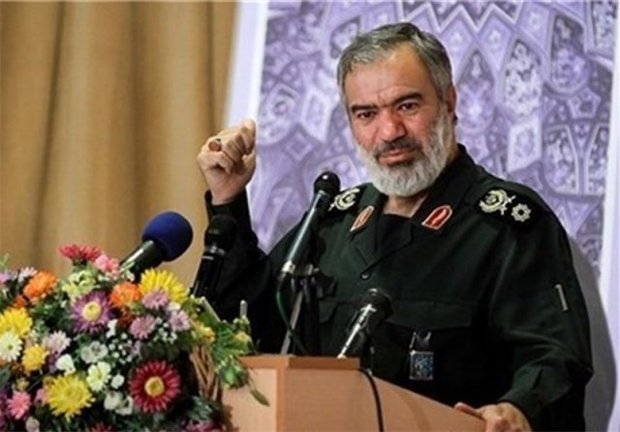 The commander of IRGC Naval Forces has said drones have contributed to Navy's operational capabilities along with missile, rangers, air-to-surface, and the sea capabilities.
IRGC Navy Commander Rear Adm. Ali Fadavi who was paying an official visit to Navy's Drone Command Center on Wednesday highlighted the 'critical role drones played' in surveillance and operation; "now drones have been the 5th pivot of the IRGC Navy which bestow upon it improved operational capabilities; however, the Command Center was established quite recently," he added.
"As times went on, drones and other flying devices gradually reveal their role in the world's armed forces; our definition of marine capabilities is quite different from that of the other armed forces around the world. However, drones have found their place in this specific definition," Fadavi told the Command Center staff.
He turned to technical drills and trainings in the Command Center as bringing expertise and skills in using technical knowledge along with innovation and individual talents, beyond which, he believed, would unfold another level of attainable success and improvement, and which constituted an objective for the IRGC Navy. "Today, Islamic Republic's sovereignty which is a blessing brought by the Revolution has provided the country an effective deterrence force against the enemies; to perpetuate this deterrence, the Navy should keep up to its best and ideal conditions through regularly attending its special missions and showing the most rapid reactions to threats," he recommended.