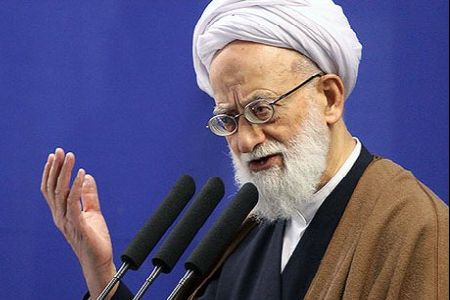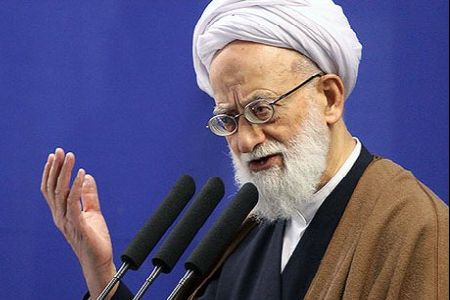 A senior Iranian cleric says the coincidence of the US plea for returning its reconnaissance drone with Washington's imposition of sanctions against Tehran betrays the "arrogant nature" of this country.
"That the US government says lets reach an understanding and return the drone as a goodwill gesture is nothing but [an indication of] the hegemonic nature of this country because even after making such a request, they continue to impose sanctions and do everything in their power against Iran," Ayatollah Mohammad Emami-Kashani said.
The US RQ-170 Sentinel stealth aircraft was brought down with minimal damage by the Iranian Army's electronic warfare unit on Sunday, December 4, 2011, when flying over the northeastern Iran city of Kashmar, some 225 kilometers (140 miles) away from the Afghan border.
Tehran's interim Friday Prayers Leader added that based on Article two of Chapter IV of the UN Charter the violation of Iran's airspace and its territorial sovereignty by the US drone is an "outright crime."
"This article condemns threatening or resorting to violence against the independence and territorial integrity of other countries," IRNA quoted Ayatollah Emami-Kashani as saying.
He stressed that the US has committed another inexcusable crime by attempting to spy on Iran.
The cleric pointed to contradictory remarks by US officials on the drone and said, "If the Americans want to claim that the downed drone mistakenly violated Iranian airspace, they must apologize [accordingly] and say they were in the wrong."
Ayatollah Emami-Kashani expressed surprise that instead of an apology the Americans had demanded their drone back.
The senior Iranian cleric further denounced the deployment of US forces in Bahrain and other regions of the world, warning that continuing to spill the blood of innocents and committing crimes will definitely result in US loss of face.
Ayatollah Emami-Kashani pointed to the approval of nine UN resolutions against israel last week and said this indicates the disgrace that the zionist regime has incurred upon itself in the world.
"The comments that the israelis make has defamed them from the Nile to the Euphrates," he said.