Palestine
Drug abuse among serving zionist Israeli soldiers on the rise: Report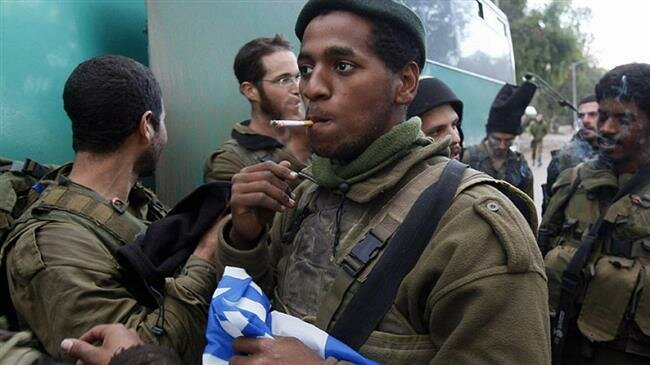 A recent report has shed light on a rise in drug abuse among serving Israeli military forces, prompting Chief of Staff of the Israeli Army Aviv Kochavi to order establishment of a special committee to fight the phenomenon.
According to Israeli i24NEWS television news network, Kochavi took the measure in the wake of an increasing number of cases against Israeli soldiers using drugs while in their military bases.
The report added that the number of addicted Israeli soldiers is soaring dramatically despite the fact that strict measures and punitive measures have already been introduced to eradicate the issue.
Among the expected future penalties, the Israeli broadcaster said, are denial of privileges and benefits given to the serving soldiers, reduction or denial of financial grants and educational privileges. They would also be deprived of holidays.
Last September, thirty-five Israeli soldiers and several civilians were arrested on the grounds of drug trafficking and drug abuse.
The soldiers were detained following an investigation by the special investigations unit of the Military Police Criminal Investigation Division.
In February 2018, ten soldiers – four females and six males – were arrested after they were found to be in possession of and using drugs.
The soldiers, who had all been serving at the officers' training base in the Negev, were held for questioning after an undercover investigation found that they had been buying, selling and using drugs while on base.
According to a survey conducted by the Israel Anti-Drug Authority (IADA), 54% of Israeli soldiers have admitted to using illegal drugs, specifically marijuana, in the year 2017.
The Israeli military adopted a lenient policy against drug use that year, allowing soldiers to avoid court martial and any criminal proceedings.
According to Hebrew-language Yedioth Ahronoth newspaper, the policy also allows soldiers to smoke no more than five times a day off-duty and face only internal disciplinary actions if exceeded.