World News
Drunken US soldier kills Japanese in car accident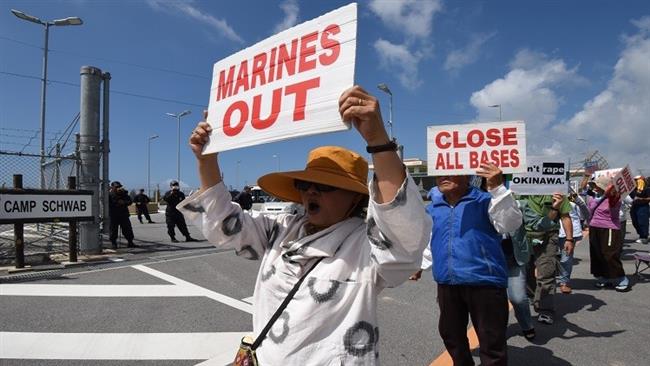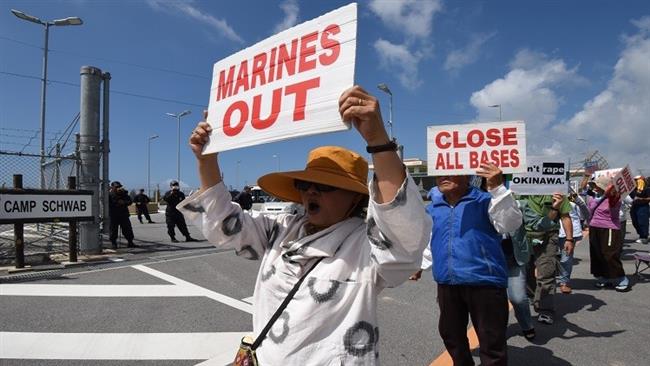 A drunken US Marine stationed in Japan's Okinawa has killed a Japanese driver in a road accident, raising chances of renewed anti-US protests there.
The Marine, who was driving under influence in Naha, the main city on the southern Japanese island, on Sunday, sustained light injuries in the crash himself.
The victim was a 61-year-old man.
Kazuhiko Miyagi of the Okinawa police said that a breath test had indicated the US soldier was intoxicated.
Japanese media said the Marine's truck, which was driving on the wrong side of the road, may have gone through a red light.
US forces in Japan have a long history of unruly behavior, which together with other reasons, has prompted the majority of the Japanese population to demand their exit.
Numerous anti-US protests have been held in the country, particularly in Okinawa, where about half of the 50,000 US personnel in Japan are stationed.
Back in 2013, two American sailors admitted to raping a woman in Okinawa a year earlier in a case that sparked huge anti-US sentiments in Japan.
In 1995, the abduction and rape of a 12-year-old girl by three US servicemen triggered massive protests, prompting Washington to pledge efforts to strengthen troop discipline to prevent such crimes and reduce US footprint on the island.
In April 2016, a US Marine deployed at the Okinawa air base was charged with the murder of a 20-year-old Japanese woman.
Since surrendering in World War II on August 15, 1945, and under a peace agreement, Japan has given US forces stationed in the country the right to exercise extraterritorial jurisdiction over its own forces.
The latest incident is currently under investigation to determine the circumstances and whether the Marine was off-duty when he crashed.