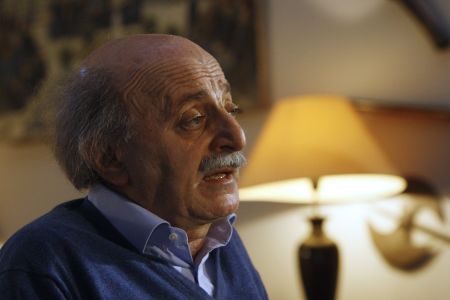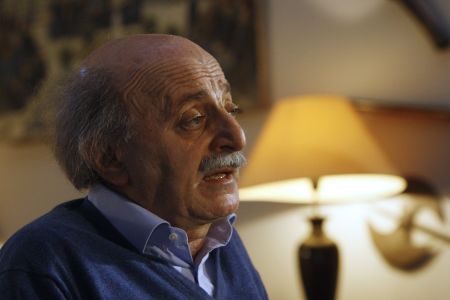 Lebanon's Druze leader Walid Jumblatt has thrown his full support behind Hezbollah as the country struggles to pick a new prime minister.
Addressing a press conference at his residence in Clemenceau, Jumblatt said on Friday that his Progressive Socialist Party "will stand firm in support of Syria and the resistance."
Considered a kingmaker in Lebanese politics, Jumblatt's support is crucial to decide who forms the new government out of the two rivals: caretaker Prime Minister Saad Hariri or the opposition led by Hezbollah resistance movement, a Press TV correspondent reported.
Jumblatt leads a bloc of 11 parliamentarians.
The Druze leader said his decision was aimed at preserving stability and avoiding a sectarian conflict in the country.
According to Lebanon's constitution, candidates need the support of at least 65 lawmakers to form a government in Lebanon's 128-seat Parliament.
Hezbollah and its allies already claim 57 seats against 60 for Saad Hariri's Western- and Saudi-backed coalition.
Jumblatt also described the Arab initiative, introduced by Saudi Arabia and Syria, as the best solution to end the political crisis in Lebanon and criticized the parties for missing the opportunity.
The initiative called for an end to Lebanon's cooperation with the US-backed Special Tribunal for Lebanon (STL) investigating the assassination of former Lebanese premier Rafiq Hariri in 2005.
The Druze leader also questioned the credibility of the STL and accused the tribunal of seeking to sow discord in the country.
"The tribunal has turned into a tool of destruction and diverged from the path of justice to turn into a political bazaar, a bazaar of blackmail and counter-blackmail," he said.
Saad Hariri's government collapsed last week after 11 Hezbollah ministers and their allies resigned from the cabinet over tensions stemming from the tribunal.
Hariri currently acts as a caretaker prime minister and Lebanon's President Michel Sleiman will launch formal parliamentary talks for creating a new government on Monday.
Saad Hariri said on Thursday that he would seek the post again.