Turkey
Earthquake death toll crosses 80 in Turkey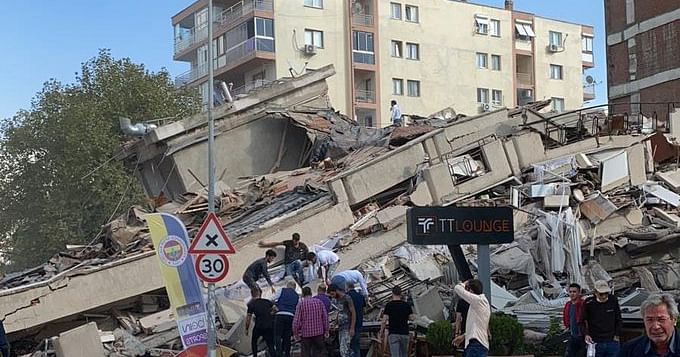 A three-year-old girl was rescued from a collapsed building in the western Turkish city of Izmir on Monday, officials said, nearly three days after a powerful earthquake in the Aegean Sea region which has killed 84 people.
Two teenagers died on the Greek island of Samos, authorities said.
It was the deadliest earthquake in Turkey since one in the eastern city of Van in 2011 which killed more than 500 people. A quake in January this year killed 41 people in the eastern province of Elazig.
(Source: Reuters)