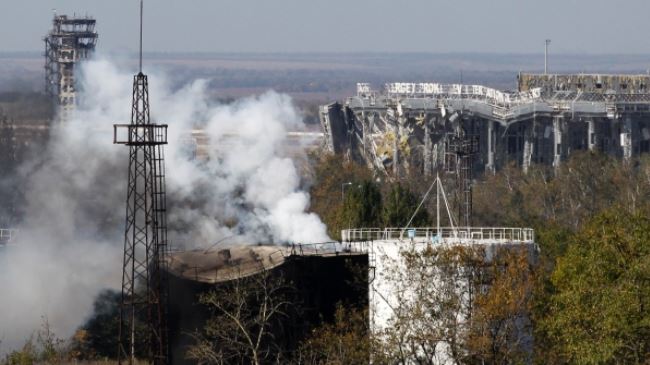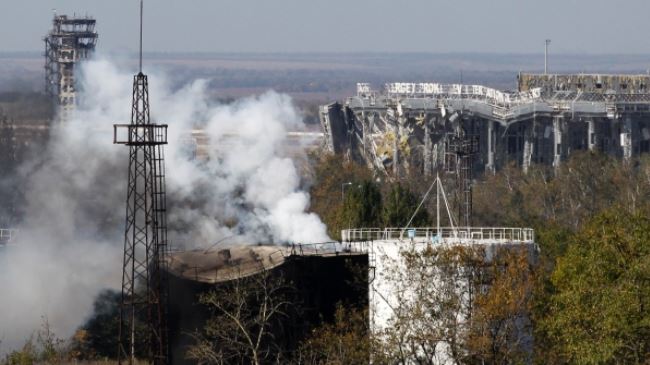 Ukrainian government troops and pro-Russia forces have again engaged in heavy fighting in the troubled east of Ukraine despite a ceasefire between the warring sides.
The fighting raged Sunday mostly in areas around the flashpoint city of Donetsk as well as the city's airport.
Several rockets exploded in the northwestern residential district of Donetsk, setting at least two residential quarters on fire.
Pro-Russians in the city said earlier that three civilians were killed in 24 hours, blaming Ukrainian troops for the fatalities.
In turn, Ukrainian military authorities have blamed pro-Russians for violating the ceasefire, insisting that army troops came under attack in a number of areas in the country's east, including the Donetsk airport.
The Ukrainian army spokesman, Volodymyr Polyovy, announced on Sunday that two Ukrainian servicemen had been killed and six others wounded in clashes in 24 hours.
Meanwhile, the leader of pro-Russia forces, Eduard Basulin, says fresh clashes around the government-controlled airport in Donetsk have so far claimed the lives of three civilians as well as three members of pro-Russia forces over the past day.
Kiev and the pro-Russians inked a Russian-proposed truce pact in early September aimed at putting an end to heavy clashes in Ukraine's eastern provinces but the fighting continues unabated.
Ukraine's mainly Russian-speaking regions in the east have witnessed deadly clashes between pro-Moscow activists and the Ukrainian army since Kiev launched military operations to silence pro-Russians in mid-April. More than 3,000 people have reportedly been killed in the conflict.