World News
Eastern Ukraine voting to choose future of Donetsk, Luhansk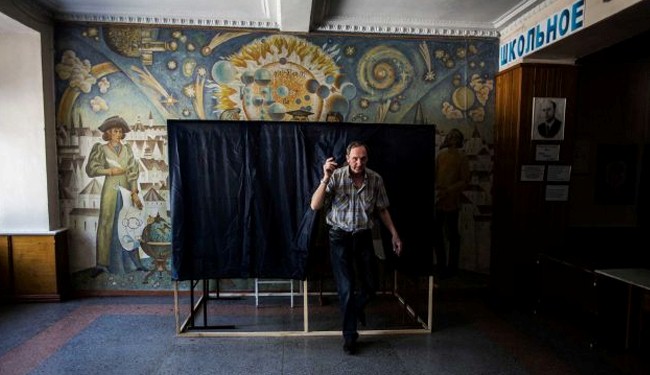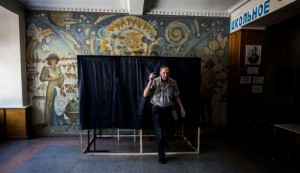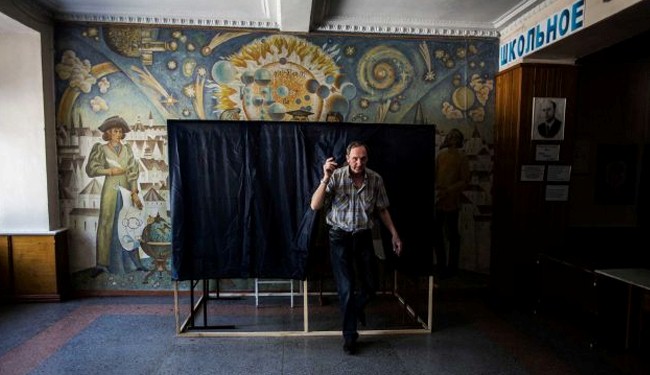 Polling stations have opened in Donetsk and Luhansk regions seeking independence from central government in Ukraine.
Local self-defense forces boosted security measures, fearing that Kiev could stage provocations to disrupt the self-determination vote.
Some 1,471 polling stations in Luhansk region and around 1,500 in Donetsk region opened their doors for voters at 8:00 local time (5:00 GMT) and will close at 22:00 (19:00 GMT) on Sunday.
Almost simultaneously with the opening of polling stations, sounds of shooting and artillery fire were heard on the outskirts of Slavyansk, in southeast Ukraine's Donetsk region, RIA Novosti reported, citing its correspondent in the area.
Slavyansk already witnessed mortar shelling of its outskirts by Ukrainian forces on the eve of the referendum. In the embattled city the stations will close at 15:00 GMT for security reasons.
Security has been tightened around polling stations in the Donetsk and Luhansk regions.
"We sent additional self-defense units to polling stations and also to the most important social institutions," a Luhansk self-defense leader, Aleksey Chmilenko, told Interfax. "So far everything is normal, there are no incidents."
Citizens of the two southeastern regions of Ukraine are being asked if they "support the Act of state self-rule" of Donetsk People's Republic or Luhansk People's Republic. The election commission officials explained that the people are not choosing between staying within Ukraine and joining Russia, as widely reported, but instead are asked to support regions' right for political self-determination.
Over 3 million ballot papers were printed for Donetsk region. All in all, the organizers spent about 20,000 hryvnas (US$ 2,000) preparing for the vote in Ukraine's industrial region, the heart of the country's coal-mining. "The referendum will be considered valid whatever voter turnout will be," Roman Lyagin, the head of Donetsk election commission told reporters on Saturday.
In Donetsk, Western observers are not present at the polling stations, commission officials said, as nobody expressed willingness to oversee the vote in the turbulent region. "We did not refuse anyone, there were no applications," Lyagin said, adding though that over 470 international journalists are accredited in Donetsk.