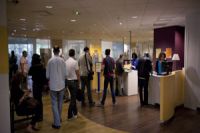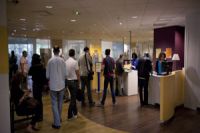 A new report says economic crisis across Europe has dramatically increased poverty among working population.
The report by the European Commission, entitled 'Employment and Social Developments in Europe Review 2013', found that having a job does not help unemployed poor people to end their hardship and get them out of poverty.
According to the report the chances of a poor with job to get out of poverty are 50-50. This means that finding job only helps people out of poverty in 50 percent of cases.
"We need to pay attention not only to job creation, but also to the quality of jobs, in order to achieve a sustainable recovery that will not only reduce unemployment but also poverty," said European Commissioner for Employment, Social Affairs and Inclusion László Andor.
The commission's figures show that nearly a quarter of EU citizens are at risk of poverty or exclusion.
The report also examined the question of social benefits' influence on the likelihood of finding a job.
Despite commonly held beliefs, it found that people receiving unemployment benefits are more likely to get a job than people not receiving benefits.
This was especially true for systems which reduce benefit levels over time and require recipients to demonstrate that they are looking for a job.
"Such systems tend to support better skills matching and therefore the take up of higher quality jobs, which in turn help people to get out of poverty," the Commission said.
The eurozone left recession behind last year, but unemployment rates have remained high, especially among the young.