Europe
'Economic gap between UK's North, South widening'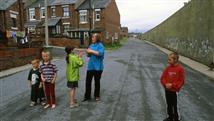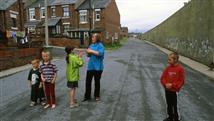 A new report indicates that the economic divide between the UK's North and South has significantly widened over the past decade.
The findings of the Centre for Cities report show for every 12 jobs created in the South, one is lost in the North.
They expose the extent to which much of the UK has been "left behind" in recent years, as London and its surrounding counties suck in wealth, jobs, and young talent.
One city in the Northeast – Sunderland – actually saw its population decline by 4,000 over the period of the study.
The report, dubbed Cities Outlook 2015, reveals that jobs in London increased by more than 17 percent between 2004 and 2013. The South and East of England enjoyed all the indicators of good economic health, including rising employment, a growth in skilled jobs, and an expanding population.
Now Robert Oulds, the director of the London-based independent think tank, the Bruges Group, believes that "one of the main reasons there is a big economic gap between the south of England and particularly the southeast and the rest of UK in particular the north of England right up to Scotland is of course the decline of traditional industries."
He told Press TV's UK Desk on Monday that "this decline in traditional industry was never really replaced" as the economy in large cities and economic hubs like London continued to grow.