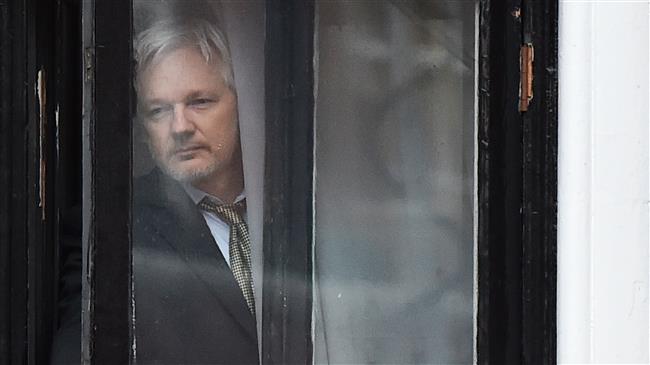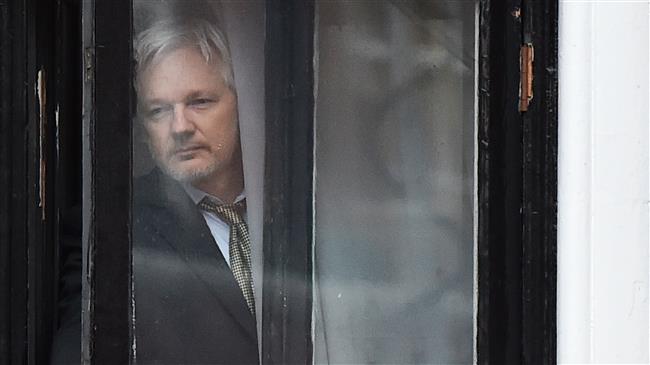 Former Ecuadorean president Rafael Correa says his country's incumbent government will extradite WikiLeaks founder Julian Assange — who has taken shelter in the Ecuadorian Embassy in the UK — to the United States, despite its legal obligation to protect the Australian national, who has also obtained Ecuadorian citizenship.
Correa told Russian English-language news channel RT that he believed the government of President Lenin Moreno was "going to turn over Assange to the US government."
Assange, who fears extradition to the US over his leak of classified US data on the website WikiLeaks, sought refuge at the Ecuadorian mission in 2012.
At the time, Swedish prosecutors issued a European arrest warrant against him over allegations of rape and sexual assault filed by two women in Sweden in 2010.
Though Sweden has dropped its original arrest warrant for Assange, he faces arrest by British authorities for allegedly breaching bail conditions if he leaves the embassy.
All of that, he believes, is meant to ultimately hand him over to the US, where he is wanted for the leak of the classified information.
In December 2017, five years after entering the building, he was finally made an Ecuadorian citizen. But he currently faces arrest in the UK for allegedly breaching bail conditions if he leaves the embassy.
"The Ecuadorian state has to protect Assange's rights, he is not just an asylum [seeker]; he is a citizen," said Correa, who was president when the Latin American country granted Assange asylum back in 2012.
He said the move would be "a shame" for Quito, Correa said. He added that such behavior showed that the government had "absolutely submitted" to Washington without actually earning any favor.