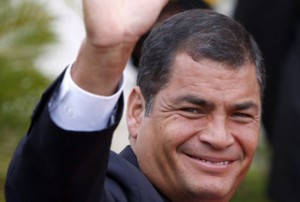 Ecuador President Rafael Correa has asked his cabinet resign as he plans a major reshuffle in the government.
The Ecuadoran president made the announcement during his Saturday radio address without elaborating on the planned changes.
The move will affect all the ministers and top officials, according to Correa.
The 46-year old politician added that the resignation of the cabinet would allow him the freedom to replace those positions he deemed necessary.