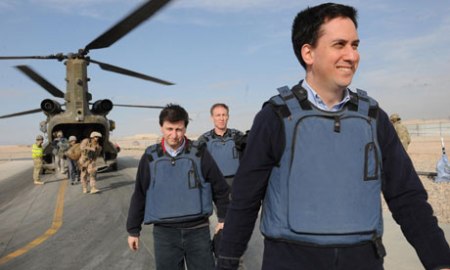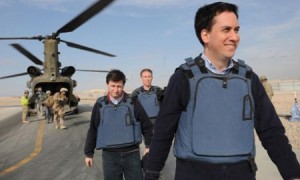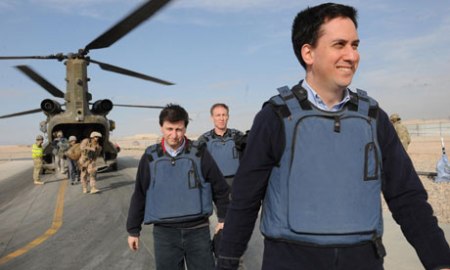 Britain's Labour leader Ed Miliband, has told the country's troops in the Afghan Helmand province, that all the British are united behind them.
In his first visit to Afghanistan, Miliband tried to hearten the British soldiers in Camp Bastion in the southwestern province of Helmand.
He claimed the war in Afghanistan is an important issue for the humanity saying the British soldiers have their country's "support, respect and admiration". He also told them the Afghan war would not be without an end.
"It is about doing what is right for our country. A more stable Afghanistan will lead to a more safe Britain," he said.
The details of Miliband's remarks have not been reported for security reasons. However, when visiting the injured soldiers he said he would do more for them and their families. He also supported "those who leave the armed forces so that they have the support they need."
During the visit to the south Asian country, Miliband was accompanied by Shadow Defence Secretary Jim Murphy, and Shadow Foreign Secretary Douglas Alexander.
Miliband met US General David Petraeus, the commander of Nato forces. He also met British soldiers in Shawqat, which has been the scene of the fiercest fighting recently.
The British opposition leader also held a meeting with Afghan president Hamid Karzai, in the country's capital of Kabul. Their talks centered on the process of transition and the current situation in Afghanistan, Labour aides confirmed.