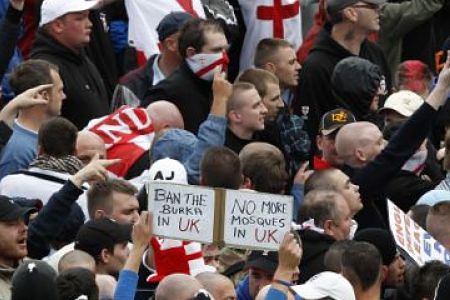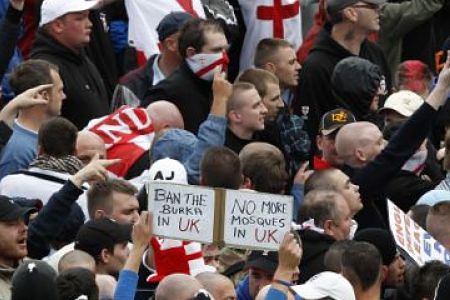 English Defence League supporters gathering in Bradford city centre turned violent after the far right group supporters climbed up the barricade garden and started throwing smoke bombs , cans , stones and bottles and insulting the opponents including Muslims.
Despite the threat posed by the EDL demonstrators , police has so far fell short of containing the violence against Muslims and other ethnic minorities . Only 5 people has been arrested while the fanatic supporters wearing balaclavas started trashing local property, stealing police gear and insulting Islamic values.
The extremist supporters from many towns across England including Manchester, Hull, Stock port, Dudley, Merseyside and Stoke met in Halifax prior to travelling to Bradford under police escort.