Palestine
Egypt bars solidarity women delegation's access to Gaza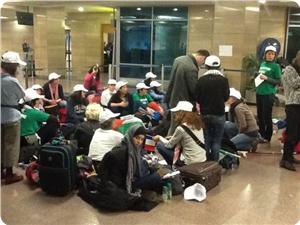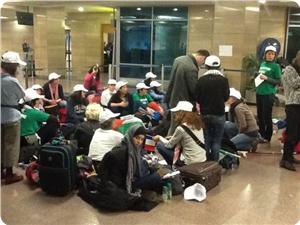 Egyptian authorities have barred a solidarity women delegation, comprising 62 women from Arab and foreign countries, from having access to Gaza Strip in order to mark the International Women's Day with Palestinian women in the besieged Strip.
Egyptian authorities in Cairo airport prevented a delegation of women activists from entry to the blockaded Palestinian Strip via Rafah crossing as a prelude to deport them on Thursday morning, according to Egyptian security sources.
The sources added that the women activists, led by the Algerian independence icon Djamila Bouhired, reached Cairo airport coming from France, Belgium, United States and Austria. It is expected that a number of women human rights activists will join the solidarity delegation in the coming hours.
The women activists have protested in Cairo airport against Egyptian authorities' decision to bar their access to the besieged Strip.
The French consul arrived at the airport in an attempt to convince the international activists to travel into Gaza Strip via Israeli border crossings; however they refused to do so.
Egyptian authorities also detained and deported Northern Irish Nobel Laureate and peace activist Mairead Maguire on Wednesday while on her way to visit Gaza as part of the women delegation.
Airport police have also detained and deported American anti-war activist Medea Benjamin, also part of the delegation. She told AFP her arm was broken by the policemen.
"We were taken to the detention center and questioned and held for eight hours, and were told we would not be allowed entry into Cairo and would be put on a plane," she told AFP by telephone from Britain after her expulsion.
Many international human rights activists declared their intention to join a delegation of women activists in solidarity with Palestinian women in Gaza Strip and to demand an end to the Israeli continued siege.