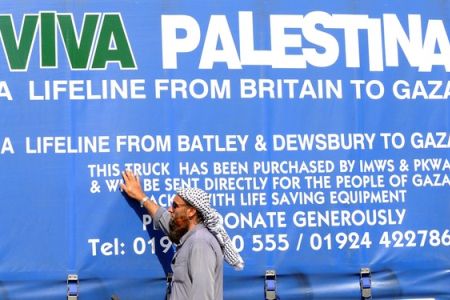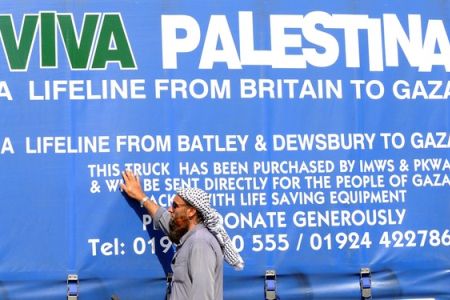 Egypt plans to bar more than a dozen pro-Palestinian activists from entering the country with the new Gaza-bound humanitarian aid convoy, Viva Palestina.
A Press TV correspondent reported on Saturday that the 17 activists would not be allowed to cross the Egyptian border despite Cairo's decision to greenlight the convoy's arrival in the Mediterranean port of al-Arish.
The names of the activists and the reason behind their ban have not been announced yet, the correspondent said, adding that talks are under way with the Egyptian authorities to resolve the issue.
The aid mission, nicknamed 'Lifeline 5', intends to deliver basic humanitarian supplies to impoverished people of blockaded Gaza Strip. One of the convoy's organizers is former British lawmaker George Galloway.
The convoy seeks to pierce the Israeli siege imposed on the densely-populated coastal sliver since mid-June 2007. The blockade deprives the enclave's 1.5 million residents of food, fuel and other necessities.
The convoy includes around 148 vehicles accompanied by 380 activists from Algeria, Morocco, Tunisia and Mauritania, loaded with five million dollars worth of humanitarian aid.
The aid convoy is expected to leave the Syrian port city of Latakia late on Monday.