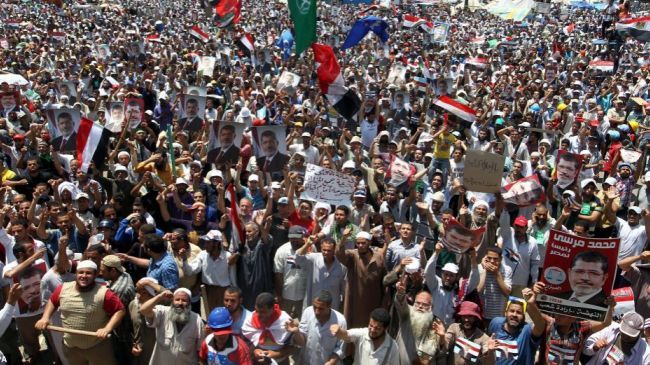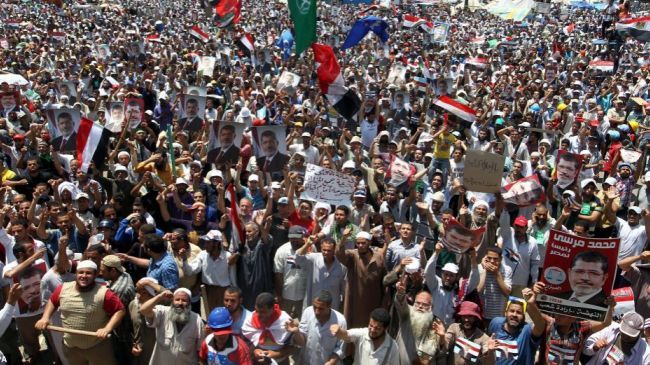 An Egyptian court has handed lengthy jail terms and hefty fines to 19 supporters of the ousted president, Mohamed Morsi, as authorities continue to crack down on Muslim Brotherhood supporters.
The defendants were each given five-year jail terms and fined for civil disobedience on Saturday, judicial sources said.
The defendants were accused of storming the offices of the al-Azhar Islamic institution in Cairo, damaging public property, assaulting employees and blocking roads, the sources said.
Each defendant was also fined 20,000 Egyptian pounds (USD 2,850).
A minor involved in the case was sentenced to three years in juvenile detention, while a Turkish national was acquitted of the charges.
Egyptian authorities have rounded up over 15,000 Brotherhood supporters following the ouster of Egypt's first democratically-elected president, Mohamed Morsi, last July.
Hundreds have been handed lengthy jail terms and many sentenced to death in hasty trials.
This is while supporters of Morsi continue to stage protests that often turn into violent street clashes with security forces and civilian opponents.
Tensions in the country have been running high since former Egyptian army chief, General Abdel Fattah el-Sisi, quit his post to run for president.
Egypt's Muslim Brotherhood movement and several other political parties have boycotted the vote.
Sisi's victory in the presidential vote would place Egypt's presidency back in the hands of a top military official just three years after Egyptians rose up against former dictator, Hosni Mubarak, an air force officer who ruled Egypt for nearly three decades.