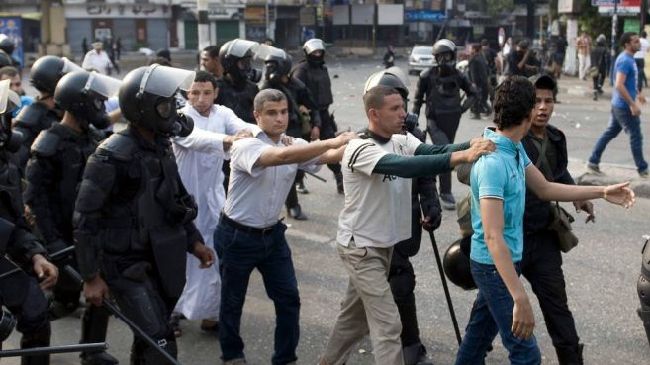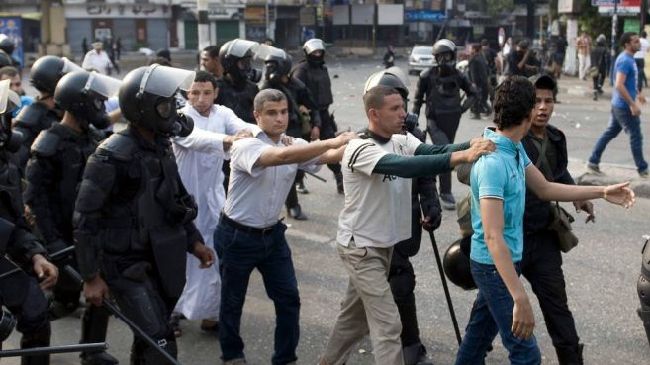 Egypt's military-backed government has jailed nearly 16,000 people since July 2013, when President Mohamed Morsi was ousted, a report says.
Citing senior security officials, the report released by the Associated Press said that about 3,000 Muslim Brotherhood members were among the detainees who have been put behind bars since the ouster of Morsi over eight months ago.
Among the detainees are also hundreds of women and minors.
According to the report, many inmates have been held in Egyptian prisons for months without any charges formally brought against them.
Rights activists have already reported abuse in prisons, with some inmates describing systematic torture and miserable conditions.
"My son looks like a caveman now. His hair and nails are long, he has a beard and he is unclean," Nagham Omar said, describing her 20-year-old son Salahideen Ayman Mohammed.
Omar added that her son and 22 others are packed in a three-by-three meter cell in a police station in the southern city of Assiut.
Last year, the Muslim Brotherhood movement was listed by Egyptian authorities as a terrorist group.
The United Nations Human Rights Council recently expressed concern over the Egyptian security forces' heavy-handed crackdown and the killing of peaceful anti-government protesters.
According to rights groups, 1,400 people have been killed in the political violence since the ouster of Morsi, "most of them due to excessive force used by security forces."