Egypt
'Egypt police arrest 60 in anti-government protest'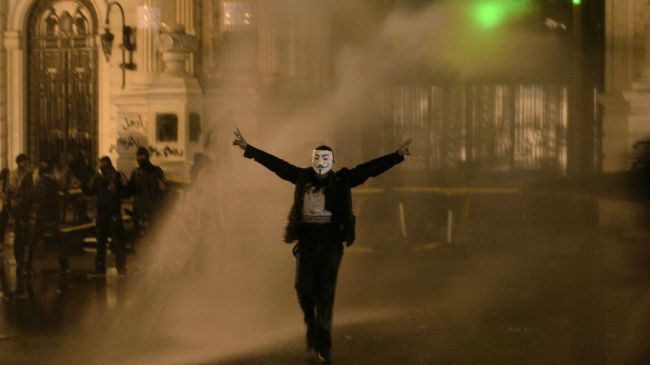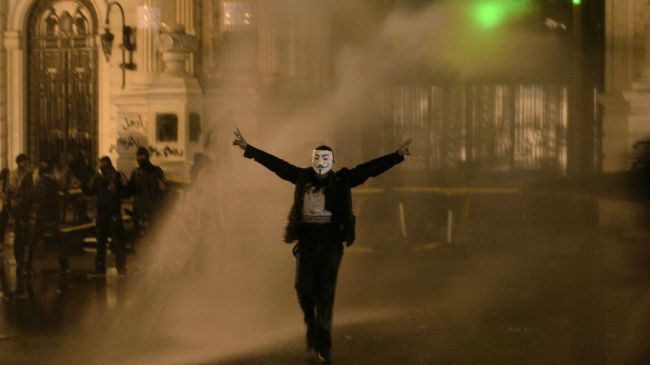 Police have arrested 60 protesters across Egypt during a nationwide demonstration against the government of President Mohamed Morsi.
A Saturday statement released by the Egyptian Interior Ministry said 30 people had been arrested in Cairo on Friday during violent clashes between police and protesters outside the presidential palace.
Anti-government protesters attacked the building with stones and petrol bombs on Friday night. In response, police used tear gas and water cannon to turn back the demonstrators from the president's residence.
One person was also killed in the Friday clashes in Gharbiya governorate, which is located 80 kilometers north of Cairo. Local officials said the person was hit by a speeding car.
Some 20 people were also arrested in the Gharbiya clashes for attacking the governorate's administration building, city council and attempting to storm a police station in the city of Tanta.
A total of 125 people were injured during the Friday clashes across the country, in including Giza, in Beni-Suef governorate, Al-Daqahliya governorate, Suez, and Port Said.
Protesters want Morsi to realize the goals of the revolution that toppled former dictator Hosni Mubarak in 2011.
Earlier in the day, about 5,000 Egyptians staged a demonstration in front of Cairo University in support of Morsi. They condemned the recent wave of violent anti-government demonstrations that broke out three weeks ago around the second anniversary of the revolution.