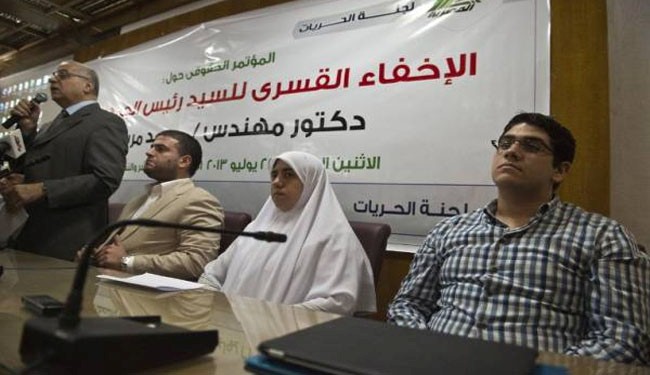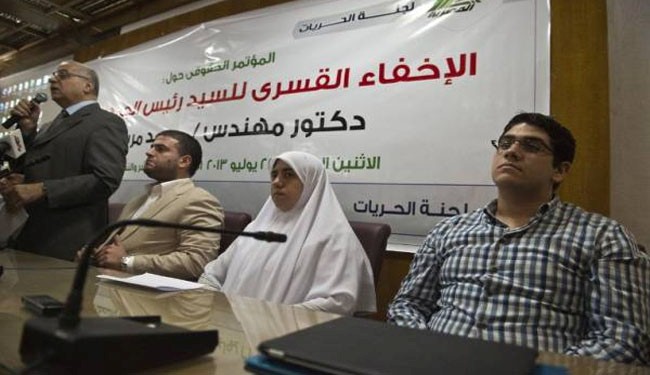 One of ousted President Mohamed Morsi's sons has been arrested for allegedly possessing drugs, the official Middle East News Agency reported.
Abdullah Morsi, 20, and his friend were detained in the town of Benha, located north of the capital, Cairo on Saturday.
Abdullah is the first member of Morsi's family to be arrested after the overthrow of Morsi's one-year presidency by the military.
Abdullah's older brother, Osama, rejected the accusations, saying that it is an "attempt to smear our image."
"Half the members of this government consume alcohol and they are now accusing Morsi's son of consuming a substance that alters consciousness," added Osama Morsi who is a lawyer.
Morsi, who is a senior leader in the Muslim Brotherhood, is also facing three trials on separate charges of conspiring with foreign groups, defaming judges and a 2011 escape from prison.
The ousted leader has rejected the charges and has described himself as the legitimate president of Egypt.
Egyptian protesters have staged many demonstrations over the past months to denounce what they call the comic trial of their elected president.
Morsi, Egypt's first democratically-elected head of state, was toppled after just a year in power by the military on July 3, 2013.
The army also suspended the constitution, dissolved the parliament and appointed the head of the Supreme Constitutional Court, Adly Mahmoud Mansour, as interim president.
Since then, Egypt has been the scene of protests, led by Muslim Brotherhood, against Morsi's reinstatement on an almost daily basis.
The army-installed interim government soon launched a bloody crackdown on Morsi's supporters and arrested thousands of Muslim Brotherhood members, including the party's senior leaders.