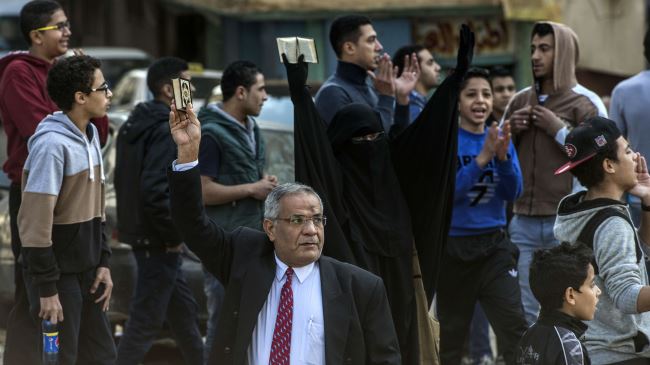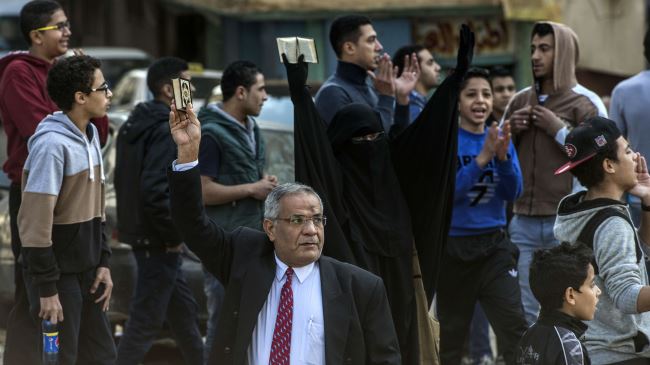 At least three Egyptian protesters have been killed and scores of others injured after security forces clashed with anti-government demonstrators in the capital city of Cairo.
Thousands of protesters took to the streets of Cairo on Friday calling for ouster of President Abdel Fattah el-Sisi.
The rally turned violent after security forces opened fire on the protesters in the district of Matrya in eastern Cairo, witnesses say.
Ahead of the protests, Egyptian police arrested more than 100 alleged Muslim Brotherhood members on suspicion of planning violent rallies after Friday Prayers.
Meanwhile, government officials say two senior Egyptian army officers were killed and two others wounded during an attack by unidentified assailants in Cairo on Friday.
Egyptian security forces have already been deployed to key spots around the country.
Earlier, Interior Minister Mohamed Ibrahim warned that security forces will use all means to counter what he called incitements.
Ibrahim added that soldiers have been authorized to use lethal force to counter any assault against public property.
The Egyptian government has so far jailed more than 15,000 supporters of the former president, Mohamed Morsi, ever since the army toppled him in July 2013.
Morsi still awaits several trials which, if found guilty, may carry the death penalty.
Human rights groups say about 1,400 people have been killed, 22,000 arrested, and some 200 people handed death sentences in the turmoil since Morsi's ouster, which was led by the current president and former head of the armed forces, el-Sisi.