Egypt
Egypt Police, Protesters Clash in Cairo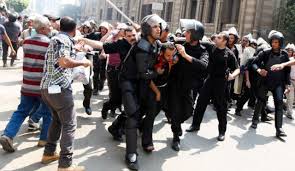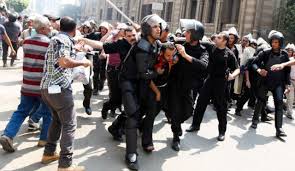 Egyptian riot have fired tear gas to disperse hundreds of supporters of ousted President Morsi who cut a main road in Cairo outside a prestigious Muslim institution and hurled stones.
The Sunday clashes were the second in two days at Al-Azhar University, Sunni Islam's most prominent center of learning. Many supporters of Morsi's Muslim Brotherhood group are students at Al-Azhar.
The protests come amid heated debate over a new law that would place new restrictions on demonstrators, imposing heavy fines and possible jail time on violators.
Morsi was overthrown on July 3 after millions took to the streets to demand he step down. Since then, Cairo has seen non-stop demonstrations by his supporters demanding his return. A military-backed crackdown has left hundreds dead and seen thousands arrested.