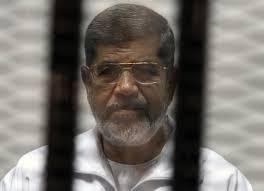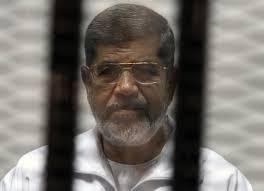 An Egyptian court Tuesday postponed its final ruling on ousted president Mohammad Mursi, who was sentenced to death along with dozens more over a mass jailbreak during the 2011 uprising.
The court said that on June 16 it would also announce its verdict against Mursi and 18 other defendants in a separate case of espionage.
On May 16, Mursi and more than 100 others were sentenced to death after being convicted of plotting jailbreaks and attacks on police during the uprising more than four years ago that overthrew president Hosni Mubarak.
The death sentence was referred to the muftiand a final ruling had been scheduled for Tuesday.
Judge Shabaan El-Shamy said that the final ruling in the jailbreak case will now come in two weeks. "The final ruling will be on June 16 as the court has to complete its deliberations on the opinion of the mufti which was received only this morning," Shamy said on Tuesday. The court's final ruling can still be appealed.