Egypt
Egypt reopens Rafah border crossing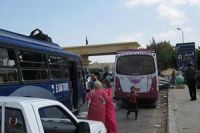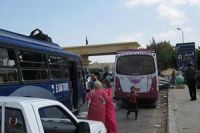 Egypt has reopened the Rafah border crossing for delivery of construction materials, to be used for reconstruction of Gaza.
According to IRIB World Service, Lorries carrying construction materials officially entered Gaza Strip through Rafah border crossing for the first time since 2007.
The deputy premier of the democratically elected Palestinian government, Ziad Zaza, confirmed the entry of twenty lorries, carrying construction materials for Gaza Strip in an effort to implement infrastructure plans and projects for reconstruction of Gaza.
He added that entry of needed construction materials in Gaza is part of the memorandum of understanding that has been signed with the Egyptian government.
The reopening of Rafah border crossing takes place while the Zionist regime has intensified its siege of Gaza.
The Hamas officials hope that with the instatement of an Islamic government in Egypt, the Rafah border crossing would be completely opened for entry of commodities to Gaza.