Egypt
Egypt sees more pro-Morsi demos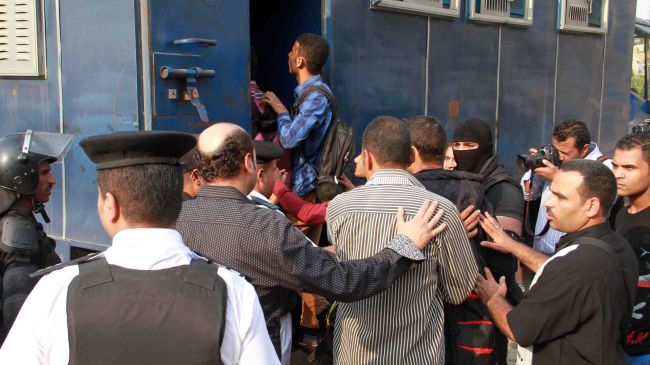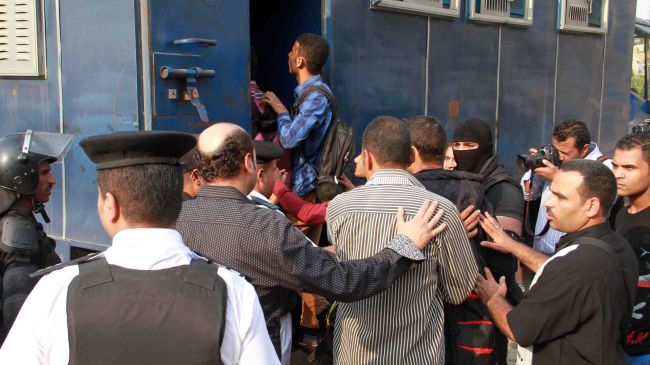 Supporters of Egypt's ousted President Mohamed Morsi have reportedly held demonstrations in Cairo, Alexandria, Damanhur and Port Said.
The protesters on Wednesday chanted slogans against what they called a coup by the Egyptian military against Morsi.
Demonstrators also expressed opposition to the military rule through an unelected government.
On the same day, large crowds of al-Azhar University students in Cairo held a demonstration on campus to renew their demand for the reinstatement of Morsi.
Police fired tear gas on the students and arrested several of them.
Since the start of the academic year in September, Egyptian university campuses have witnessed a number of protests.
The student protest on Wednesday came after Egyptian authorities announced the detention of Essam el-Erian, deputy leader of the Muslim Brotherhood's Freedom and Justice Party. Erian was the most senior Brotherhood figure on the run after the arrest of nearly all of its top leaders.
A large number of Brotherhood officials and supporters have been held in custody by the military and police forces since July 3, when General Abdel Fattah el-Sisi, the head of Egypt's armed forces, announced that Mohamed Morsi was no longer in office.
Sisi also dissolved the parliament and suspended the constitution.
Morsi has been held in an unknown location since his overthrow and he is due to stand trial on November 4 on charges of inciting violence.
Hundreds of supporters of Morsi and the Muslim Brotherhood have been killed in clashes with the Egyptian army over the past several weeks.