Egypt
Egypt sends more troops to Sinai after abduction of security forces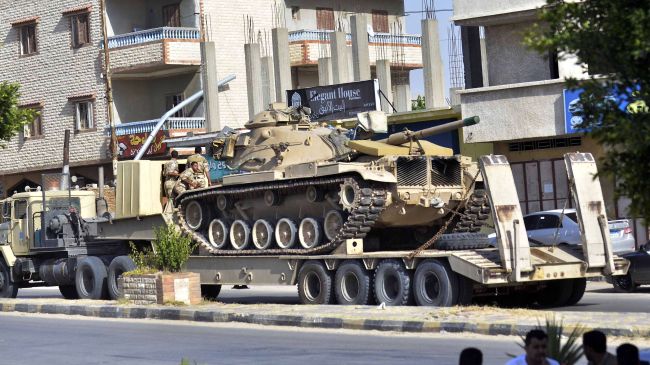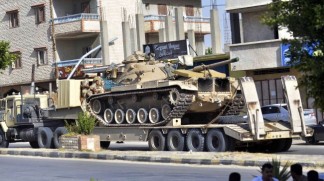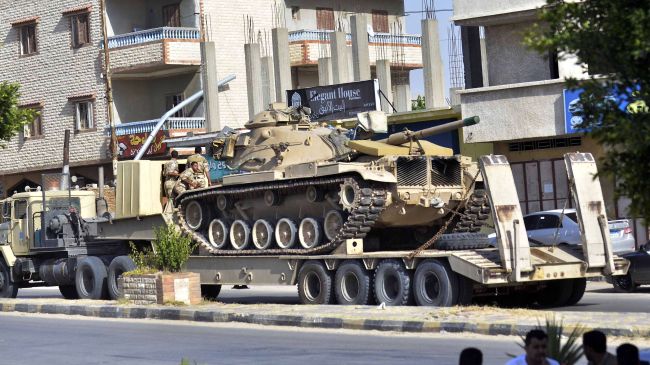 Egyptian President Mohamed Morsi has sent dozens of troops and armed vehicles to volatile Sinai Peninsula after seven members of security forces were kidnapped there.
The deployment came after a video released by the kidnappers, showing seven abductees taken hostage since last week, asking Morsi and Defense Minister Abdul Fattah al-Sisi to meet the demands of the abductors.
According to security officials, abductors demanded earlier the release of political prisoners, among whom Hamada Abou Sheita, who is sentenced to death over a deadly attack on a police station in North Sinai in 2011.
The Egyptian president rejected any talks with "criminals" at a Sunday meeting with heads of several political parties, saying, "We won't be subjected to blackmailing."
On Thursday, a group of masked armed men kidnapped seven recruits, three from the police and four from the military, in North Sinai's Green Valley, some 20 kilometers away from el-Arish, the capital of the North Sinai governorate.
Governor of North Sinai Abdel Fatah Harhour said on Sunday that security efforts are underway to identify the kidnappers as no group has claimed responsibility for the incident.
Militant groups and criminals have exploited a security vacuum that has developed in Sinai since the 2011 uprising against former dictator Hosni Mubarak.
In August 2012, at least 15 Egyptian policemen were killed in an assault on a police station at the border between Egypt and the Occupied Palestinian Territories. It was the deadliest incident in Sinai in decades.
In response, Cairo launched an offensive against terrorists in Sinai, sending thousands of troops backed by tanks and heavy equipment into the region.