Egypt
Egypt sentences 17 students to long jail terms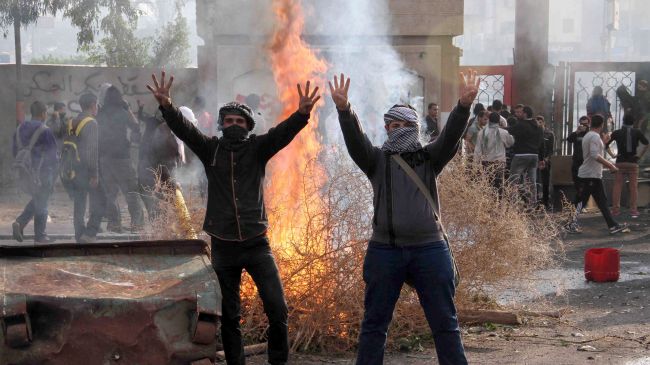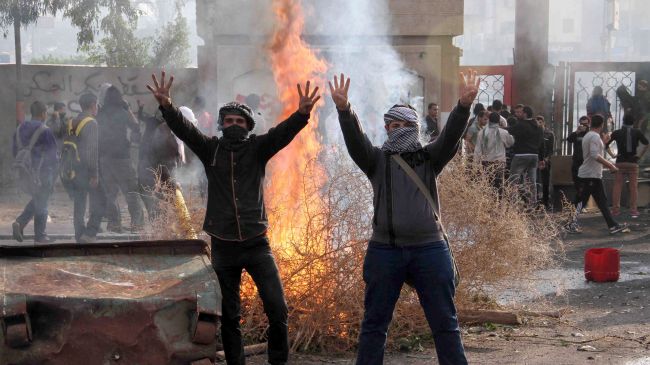 An Egyptian court has sentenced 17 al-Azhar University students to 14 years each in jail on charges of storming the university headquarters during the 2013 protests.
On Thursday, the Cairo-based court passed sentence on the defendants, believed to be supporters of ousted president, Mohamed Morsi, and the Muslim Brotherhood, charged with rioting, damaging public property, burning nine vehicles as well as attacking al-Azhar security and academic personnel.
The court also ordered each of the students to pay 90,000 Egyptian pounds ($13,000) in fines.
The incident on which the court issued the ruling dates back to last May, when a wave of protests swept through al-Azhar University after hundreds of students were hospitalized for food poisoning on two separate occasions.
The sentences come a day after at least three students were killed when Egyptian security guards attacked anti-government protesters in several cities across the North African country.
Egypt's military-backed interim government has launched a bloody crackdown on Morsi's supporters and arrested thousands of Muslim Brotherhood members, including the party's senior leaders, since the ouster in July last year. Hundreds of people have lost their lives in the ensuing violence across Egypt.
Human rights groups accuse the Egyptian government of human rights abuses and orchestrating political trials against members of the Brotherhood.
Egyptian authorities say the Muslim Brotherhood was behind a deadly bomb attack on a police headquarters in the Nile Delta city of Mansoura in December 2013. More than a dozen people were killed in the incident. The Brotherhood has condemned the attack and denied involvement in the incident.