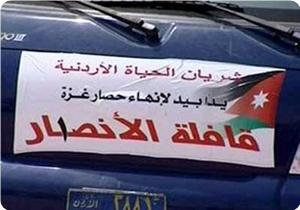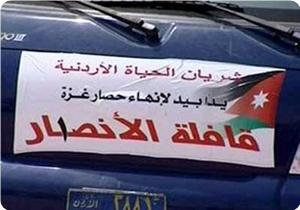 The Jordanian lifeline committee said the Egyptian authorities agreed to allow its aid convoy Ansar 3 into the Gaza Strip through the Rafah border crossing at the end of September.
Coordinator of the convoy Kifah Amayreh said in a statement on Saturday that the convoy would be able to cross the Egyptian lands to Gaza to deliver its humanitarian assistance later this month.
Amayreh added the convoy might head to Cairo by air or to Nuweiba port by sea before going to Rafah area.
He said members of the convoy include representatives of trade unions, political parties and popular institutions, and intend to spend one week in Gaza.
The coordinator affirmed that the funds that were raised by the Lifeline committee for the convoy would be allocated to support development projects contributing to the reduction of poverty and unemployment in Gaza.
The Lifeline committee invited everyone who likes to join the convoy to register his or her name at the general secretariat of trade unions in Amman.