Egypt
Egypt to hold presidential poll in May: report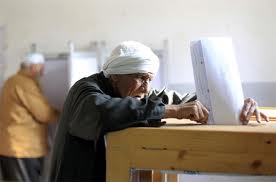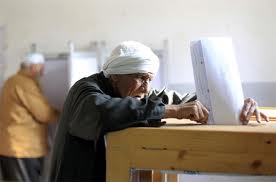 Egypt's first presidential election since Hosni Mubarak was overthrown a year ago will be held by late May, Wednesday's state newspaper al-Ahram quoted a government minister as saying.
Army leaders who took over from Mubarak in February last year have faced street protests and widespread demands that they hand power to civilians sooner than the end-June deadline they had set themselves.
Officials announced earlier this month that nominations for the race would be accepted from March 10, signaling that the generals have accelerated their planned handover of power by about a month.
Minister for Parliamentary Affairs and Local Development Mohamed Attia told al-Ahram the election would be held by late May, giving candidates three weeks to declare their candidature and 45 days for campaigning. Most candidates have already begun campaigning unofficially.
The judicial election committee is the only body with the authority to set the election date.
Under new rules approved in a referendum last year, presidents will in future be limited to two consecutive, four-year terms.
Meanwhile state-run newspapers splashed accusations of a U.S. plan to spread "anarchy" in Egypt, escalating a dispute that Washington said on Tuesday must be resolved to ensure their continued military cooperation.
Based on remarks by a government minister, the headlines marked another low in the crisis between Washington and Cairo triggered by the investigation into U.S.-based non-governmental organizations that has resulted in criminal charges against Americans who have been banned from leaving the country.
"America is behind the anarchy," declared the front page of Al Gomhuria newspaper. "American funding aims to spread anarchy in Egypt," read the front page of Al Ahram newspaper. The papers are two of Egypt's most widely distributed dailies.
The headlines were based on comments made in October to the investigating judges by Minister of International Cooperation Faiza Abul Naga – but which only came to light on Monday when they were released to the state news agency MENA.
Like Al Ahram and Al Gomhuria, MENA is part of a state-run media loyal to the government and which has long been a tool for shaping public opinion in favor of the establishment.
In her remarks, Abul Naga linked what she said was a surge in U.S. funding for civil society groups last year to an attempt to steer the course of the post-Hosni Mubarak transition in "a direction that realized American and Israeli interests."
"All the indications show that there was a clear desire to abort any chance for Egypt to emerge as a modern democratic state with a strong economy," she was quoted as saying, adding that such a prospect would be a threat to "American and Israeli interests."
Egypt insists the NGO case is a judicial matter and that all NGOs, regardless of origin, must heed Egyptian law.
But the timing of the statement's release is as telling as its contents, coming just days after Egypt's military ruler appeared to try to contain the tension that now threatens $1.3 billion in annual U.S. military aid to Cairo.