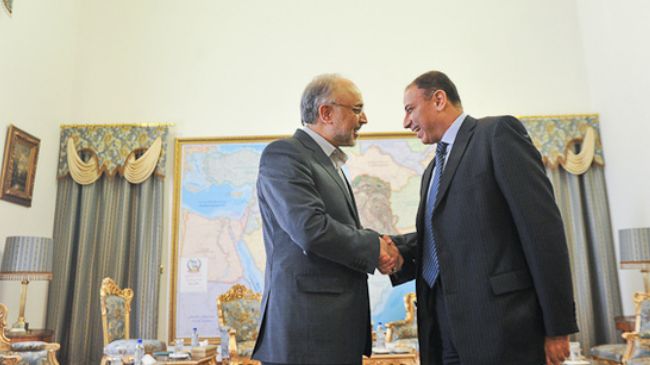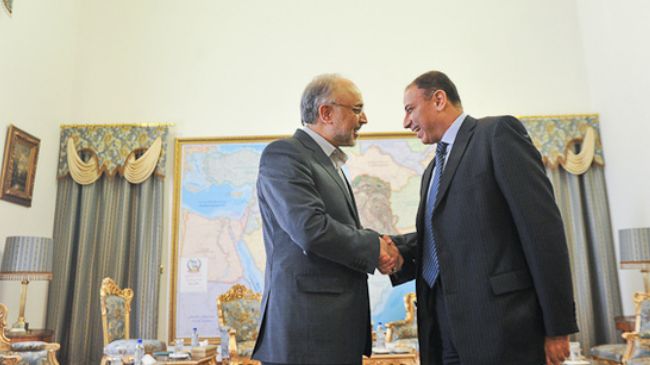 Egypt's top diplomat in Tehran says his country continues to support Iran's right to peaceful nuclear energy.
"Egypt has always defended Iran's undeniable right to [conduct] peaceful nuclear activities," the new head of Egypt's Interests Section in Tehran, Khaled Emara, said in a meeting with Iranian Foreign Minister Ali Akbar Salehi on Tuesday.
"Given the capacities the two countries have, we are ready to broaden ties [with Iran] in economic, political and commercial fields," he said.
The Egyptian diplomat also noted that Tehran and Cairo share views on a host of regional and international developments.
During the meeting, the Iranian foreign minister said Emara's presence in Tehran heralded a new chance for development of ties between the two Muslim states.
"In the light of common history and civilization of the two countries, Iran is ready to use its scientific and technological achievements for the growth and development of Egypt," Salehi said.
"The existence of appropriate economic and tourism capacities and the grounds for regional and international cooperation between Iran and Egypt can promote regional stability on the basis of historical, cultural and civilizational commonalities of the two countries," he added.
An opinion poll, whose findings were revealed on Friday, indicated that Iran's position is increasingly becoming popular among the Egyptians and the nation voices strong support for Tehran's nuclear energy program.
The survey was conducted among 812 Egyptian respondents by Greenberg Quinlan Rosner firm and sponsored by the Israel Project, a pro-Israel advocacy organization with offices in the US and Israel.
Iran severed ties with Egypt after Cairo signed the 1978 Camp David Accord with the Israeli regime and offered asylum to Iran's deposed monarch Mohammad Reza Pahlavi.
However, the Egyptian revolution in February 2011 which led to the ouster of Egypt's former dictator Hosni Mubarak, thawed the three-decade frosty ties between Tehran and Cairo.