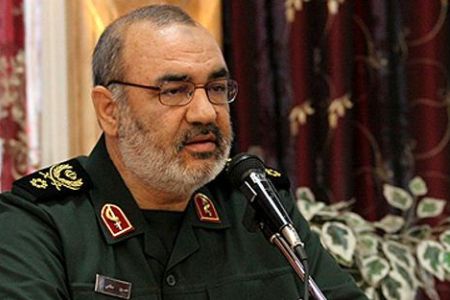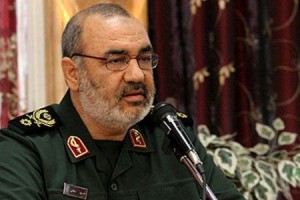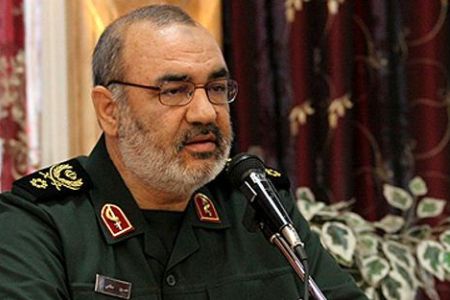 A top Iranian military official has described protest-hit Egypt as the "heart" of the Arab world, predicting a domino effect in many Islamic nations.
"Egypt is the heart of the Arab world … therefore any political changes or sociopolitical revolutions in Egypt could occur in many other Islamic countries," Deputy Commander of Iran's Islamic Revolution Guards Corps (IRGC) said Saturday.
"This is what comes of a hegemony dependant on foreign [states] that start a dictatorial movement n their country," Brigadier General Hossein Salami added in n interview with Fars News Agency.
The IRGC deputy commander went on to describe the developments in Egypt as a "manifestation of the [Iran's] Islamic Revolution in the Middle East region and the world of Islam."
The military official said Egypt had become the "geologic backrest for the Zionist regime [of Israel] as well as a geostrategic spot for backing US policies on Africa."
Egyptian President Hosni Mubarak sacked his cabinet on Friday, following days of protests.
Poverty, high unemployment rates and rampant corruption triggered protests similar to the unrest that led to the revolution in Tunisia.
Medical sources stated on Saturday that at least 100 people, including 23 protesters in the port city of Alexandria, have lost their lives in clashes with police forces across Egypt since the outbreak of the anti-government protests.
Earlier, Iranian Foreign Ministry spokesman Ramin Mehmanparast urged political leaders in Egypt to listen to the "rightful demands" of their people.
He said that Tehran regarded the demonstrations as the "justice-seeking movement" by the Muslim people of the country.