Egypt
Egyptian Analyst: Elements behind Attack in Sinai Provoked by Israel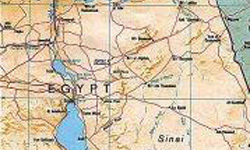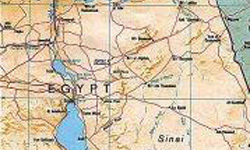 A prominent Egyptian military analyst believes that the recent attack in the Sinai region was completely in the interest of the Zionist regime of Israel, saying that elements behind the move were provoked by Tel Aviv.
On August 5, unknown gunmen opened fire on the Egyptian border security guards at a checkpoint near the Karm Abu Salem border crossing, killing at least 16 security personnel and injuring several others.
Speaking to FNA on Wednesday, Major General Jamal al-Mazloum pointed to Israel's possible role in the attack and noted, "For sure, such incidents will benefit Israel and Israel has likely provoked these elements in the Gaza Strip for attacking Egyptian army forces."
He blamed the Camp David Accord with Israel for such security challenges, and said the agreement calls for the reduction of Egyptian forces along borders so it can create security challenges like what happened on Sunday.
In similar remarks on Tuesday, another Egyptian Army General took the US and Israel responsible for the Sunday terrorist attack.
"The US and Israel want to show that the Sinai region's security is suffering a lack of instability to prepare the ground for their interference in the region," Major General Seifeddin Al-Eizal told FNA on Tuesday.
He said a look at the recent remarks of the US state secretary in her recent trip to Egypt who said Sinai is a dangerous and out-of-US-control region proves that these attacks are in line with the US policies.
Meantime, the newly-elected Egyptian President Mohamed Mursi pledged to strongly respond to the "cowardly attack," vowing that the assailants would pay for the armed assault.