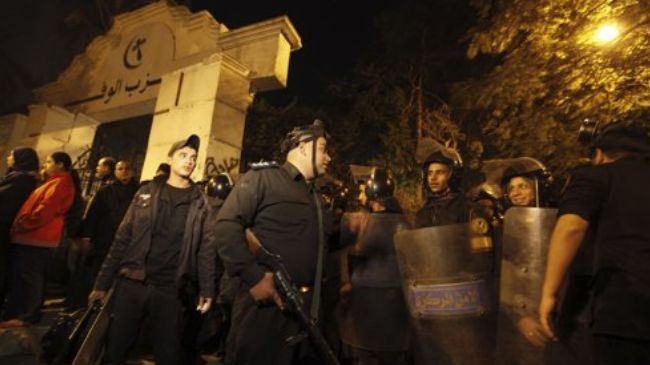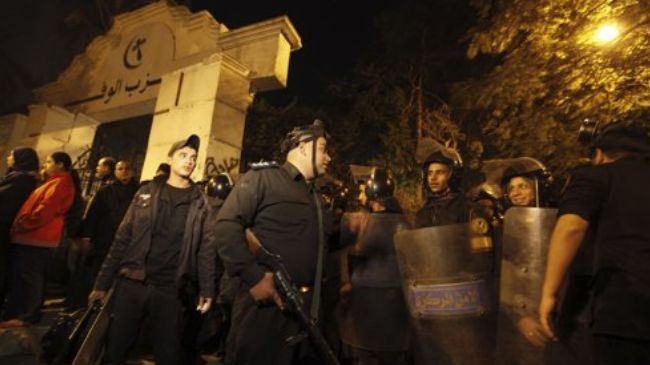 The Egyptian opposition party Wafd says its rivals have thrown petrol bombs at the party's headquarters in Cairo.
About 500 supporters of former presidential candidate Hazem Abu Ismail attacked the headquarters of Wafd on Saturday night, according to an editor of the Al-Wafd news website.
"They destroyed the windows at the building entrance, but didn't enter the building," Mohamed Tharwat said.
The managing editor of the Al-Wafd newspaper, which is located next to the party headquarters, said the assailants destroyed the newspaper's offices.
"I can see from the window that cars are damaged, while the headquarters of the newspaper is destroyed," Mostafa Shafik stated.
"The attackers used Molotov cocktails to enter, which left minor areas burned," he added.
Two people were injured and firefighters said they had extinguished the fire.
The Egyptians launched a revolution against the pro-Israeli regime in January 2011, which eventually brought an end to the 30-year dictatorship of former President Hosni Mubarak in February 2011.
On November 30, the Egyptian Constituent Assembly approved the final draft of a new constitution.
On December 1, Egyptian President Mohamed Morsi announced that a referendum on the new constitution would be held on December 15, 2012.
Egyptians voted in the referendum on the constitution on Saturday.