Egypt
Middle East
North America
Egyptian Paper: Iran's Ballistic Missiles Deter US from War
A leading Egyptian newspaper wrote that Iran's ballistic missiles have given the country powerful arms in the region, noting that the US will be the last state in the world to think of war against Tehran.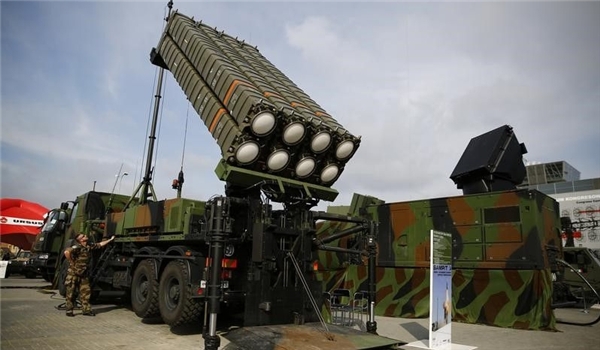 Mursi Ataollah, a prominent analyst, wrote in the Arabic-language al-Ahram paper that Pentagon's doubts about its power to confront Iran's retaliatory attacks have dissuaded the US from attacking Iran.
"It was not pointless that I said from the first day of increased US threats against Iran that the US will be the last country in the world which will think of war against Iran," he added.
Ataollah underlined that the number of war tools and fighter jets in bases do not decide the fate of any war in the region, and said that the number of ground forces and their agility to use their power is also important.
"For instance, today, using ballistic missiles is one of the most important arms of Iran's power in the region and the country also enjoys the power to attain advanced drones too," he added.
The Iranian Defense Ministry in a statement last Monday underlined the country's high military capabilities and deterrence power, and said that enemies do not dare to launch military war on Iran.
"The great founder of the Islamic Republic of Iran hoisted the flag of freedom and righteousness of the Islamic Republic which was engraved in the memory and the hearts of the lovers of Islam and the Islamic system forever," the statement said on the occasion of the 30th demise anniversary of the late founder of the Islamic Revolution Imam Khomeini.
No problem in West Asia can be solved without Iran's participation, it added, noting that in recent years the defensive and deterrent capabilities of the Islamic Republic of Iran have multiplied and no enemy dared to threaten the country.
The statement stressed the need for turning the existing economic sanctions into a golden opportunity to attain development and strengthen the country's defense capabilities, adding that Iran is determined to continue this path firmly.