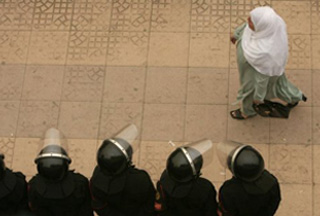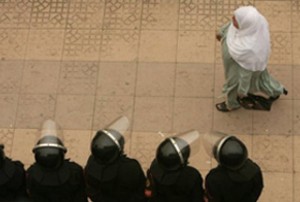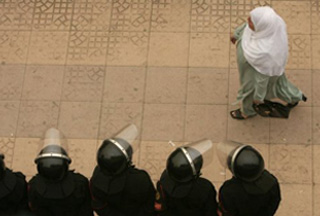 Egyptian police have arrested several members of the country's main opposition group, al-Quds al-Arabi newspaper website reports.
About 50 members of the Muslim Brotherhood, returning from Friday Prayers, staged rallies in five major Egyptian cities to protest the decision by Israeli Prime Minister Benjamin Netanyahu to annex Muslim holy sites to the Jewish heritage.
Protesters, carrying placards, gathered in front of mosques in Ismailia (near Suez Canal), Sharqiya, Menoufia, Dakahlia in Niger Delta, and Giza in southern Cairo.
They chanted slogans against the Tel Aviv regime and condemned the silence of Arabs towards "the Zionist aggression."