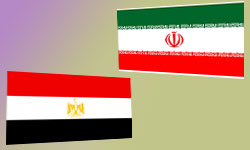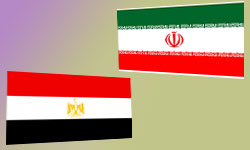 A prominent member of the Egyptian Ikhwan al-Muslimun (Muslim Brotherhood) Party called for the resumption of ties between Tehran and Cairo, and stressed that such relations will serve the interests of both countries.
"I believe that balanced relations between Egypt and the other world countries are in the interest of Egypt and establishment of relations between Tehran and Cairo will materialize the national interests of both Egypt and Iran," member of the Muslim Brotherhood Consultative Council Jamal Khalifa told FNA on Tuesday.
After the collapse of Hosni Mubarak's regime, the Iranian and Egyptian officials voiced their interest in the resumption of diplomatic relations between the two countries and Iranian Foreign Minister Ali Akbar Salehi officially invited the then Egyptian counterpart Nabil Al-Arabi to pay a visit to Tehran.
Later, the Iranian foreign minister and his former Egyptian counterpart also held a meeting in Bali, Indonesia.
Also, during the Non-Aligned Movement summit in Tehran late August, Iranian President Mahmoud Ahmadinejad and his Egyptian counterpart conferred on ways to promote the bilateral relations between Tehran and Cairo, and stressed the need for continued consultations in this regard.
In a latest development, President Mursi in a meeting with Salehi in Cairo in September said that Iran plays an important role in resolving the regional crises, and underlined that Tehran and Cairo should be united in dealing with global challenges.
"When the followers of unrighteousness are united in their unrighteous path, why should not we go united in our right position when dealing with global challenges," Mursi said.
Stressing that Egypt assumes Iran's stability as its own stability, he said, "There is no problem between Iran and Egypt."
On Saturday, an Iranian official said that Iran and Egypt signed an agreement to exchange products of the two countries' bounteous citrus orchards Iran.
"During a visit by an Egyptian delegation to Iran, which heralded the resumption of the two countries' trade relations, Iran was offered to export apples and kiwis (to Egypt) and buy citrus from Egypt if needed," Head of Iran's Union of Exporters and Importers of Agricultural Products Seyed Reza Nourani said.
He said the two sides agreed to study the proposal more but voiced their general agreement over the idea, adding that exchanging agricultural products will be the start of relations between Iran and Egypt.