Iran
Islamic Unity
Egyptian Sunni journalist: No difference I find between Quran in Iran and the others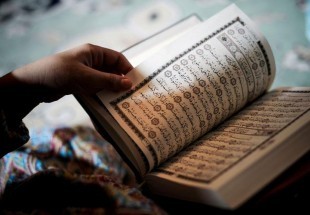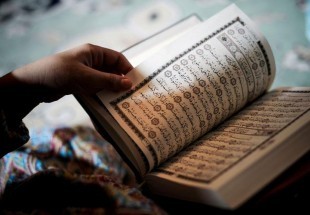 n Egyptian journalist who recently traveled to Iran released a report in one of Cairo newspapers and unmasked Islam's enemies' attempt in increasing dispersion and sedition among Muslims.
Taqrib News Agency (TNA): An Egyptian journalist who recently traveled to Iran released a report in one of Cairo newspapers and unmasked Islam's enemies' attempt in increasing dispersion and sedition among Muslims.
Mohammad Shamroukh in an article titled "in search of Fatimah's Quran in Iran" underscored in Al-Ahram newspaper:
In the past, it was said the Shia people have a distorted Quran named "Fatimah's Quran". There upon arriving Tehran, I found some Quran in the corner of Prayer room and I tried to study over the issue.
I anticipated when I opened them, I would find some chapters removed and a new chapter of Velayat embedded which corroborates the truth of Ali_Ibn_Abitaleb as Imam thereafter Prophet's demise. I presumed that I would find some words and verses replaced with others. But I did not observe such thing.
Some of Internet websites said the aforesaid lines, and in some cases they gave exact information and details over the distorted verses. These internet websites exploited the seclusion of Iran from one side and from the other due to their political and religious animosity; they released and promulgated such claims.
Did I have adequate time for studying all the copies of Quran in Prayer room in the airport? That was a nonsenses question. Hiding the Fatimah's Quran did not make sense either. So if Shia people believe that Fatima's Quran is the real one, so why they should be intimidated over releasing it in paper and distributing them among mosques and religious halls?
Anyhow, in each mosque I stopped by or in hotels I stayed in, there stood some Qurans and I could not find any difference between Quran released in Iran and the others, except the translation placed at the bottom of each line.
I have been told Fatima's Quran does not have content of real Quran's and its size would be three times more than the real ones. It was said that Iranian people claim the Fatimah's Quran is shield among Angels and is different from the ones we know. I have been told Fatima's Quran is revealed thereafter Prophet's demise to Hazrat Fatimah. And What I have found was these narrations were not authentic.
Some Salafis in Egypt in line with these lies, claimed that all or the majority of Qurans were distored in Iran. They calmed Iranians are narrow minded who does not feel the danger of expressing such lies.
But what grabbed my attention more than anything else was the style of writing of Quran which has the Font of Othman Taha. That was the exact handwriting Quran we have in Medina, Egypt, Mecca and Medina. The printing process of Quran in Iran is done under the supervision of some Al-Azhar representatives.
In the trip I had to (Imam) Khomeini's house who lives his last days what raised my eyebrow was the simplicity of his life and his house. I took a big Quran and start reading it and its explanations.
That Quran was printed under the supervision of authentic centers in the Islamic World and its handwriting was the one written by Othman Ibn Efan. The name of him was mentioned as Seyyedena, and I wondered why they kept even this term as well.
What I observed in Iran's Mosques had no difference with Al-Albait Mosque in Egypt or any other mosques.
So why such measures should be perpetrated for increasing dispersion among Shia and Sunni people? Why these measures should be increased by Salafi groups. They accused former Egypt President who was the follower of Muslim Brotherhood of committing measures against Shias while Shia people in Egypt are not minorities.
Some Sunni groups and internet channels promulgate rumors and lies about Shia, projecting faked image of them, such willful measures is an obvious try for extending sedition against Muslims.