Egypt
Egyptian VP: Egypt to Hold Referendum on Time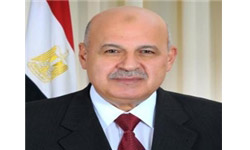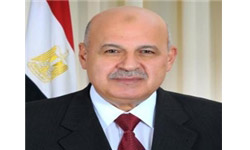 Egyptian Vice-President Mahmoud Mekki said his country's long-awaited constitution will be put to vote in a nationwide referendum on December 15 as planned.
"We are keen to have the referendum done as scheduled to give into the judgment of the only legitimate judge (the people)," Mekki told reporters in Cairo on Wednesday.
Mekki added that voices of the opposition would not be ignored if the constitution were approved in the referendum, and urged for national dialogue.
Regarding Tuesday's protests where several hundred people besieged the presidential palace in protest at President Mursi's recent decisions, Mekki said he respects peaceful protests, but accused some of the protesters of attacking the security forces.
He noted there were clear instructions given to the police to maintain self-restraint, but protesters assaulted public property.
Mursi's constitutional declaration which allows him to issue decisions and laws unchallenged on a temporary basis has triggered protests by his opponents, and set him on course for a showdown with Egypt's judges.
Rallies by opponents of Mursi are being held in the iconic Tahrir Square which was at the heart of last's year revolution.
The constitutional declaration states that Mursi can issue "any decision or measure to protect the revolution," which are final and not subject to appeal.
Late November, Mursi stressed the "temporary nature" of the measures, valid only until a new constitution is adopted and elections held, and which "are not meant to concentrate power" but devolve it to a democratically-elected parliament.
President Mursi said the measures were also "deemed necessary in order to hold accountable those responsible for the corruption as well as the other crimes during the previous regime and during the transitional period".