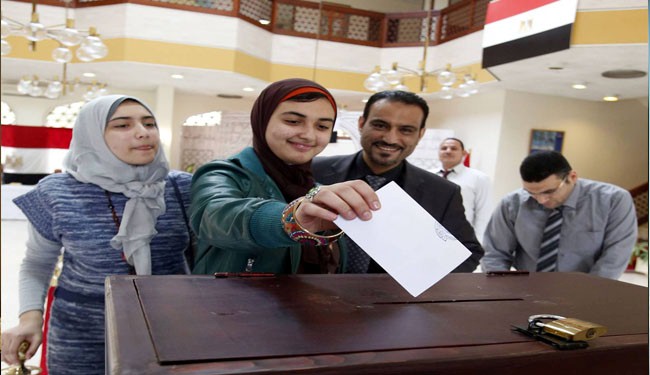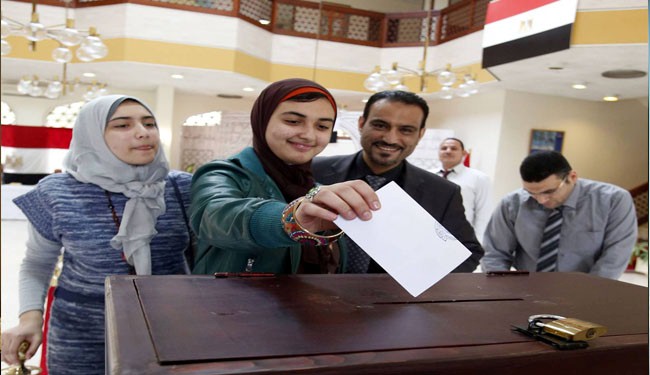 Voting in Egypt's imminent presidential elections will kick off for Egyptians living abroad on Thursday 15 May and continue until 18 May.
Whether permanently residing overseas, or temporarily out of the country for any reason, Egyptians are now allowed to cast their votes at their embassies and consulates with no prior registration required.
Elections that took place after the January 25 revolution had only allowed pre-registered expats to vote.
However, the law also dictates that voters must be registered in the voters' database, with a valid national ID card or Egyptian passport containing the national ID number, when casting their ballots at the embassy. Voters can find their names in the database on the Presidential Electoral Committee's (PEC) official website: elections.eg.
Holders of national ID cards that do not include their home address in Egypt will not be eligible to vote.
The PEC also prohibits citizens from voting at more than one embassy, or from casting their ballot twice, abroad and in Egypt. The process will be electronically monitored to avoid such violations.
Voting via mail or e-mail is no longer an option, as voters must be physically present at the embassies and consulates to cast their ballots. Some observers fear the new decision will negatively affect the voting turnout.
A total of 144 embassies and consulates will serve as polling stations in 124 different countries. Elections will not be held in Libya, Syria, the Central African Republic and Somalia for security reasons. Egyptians who reside in these countries will have to travel to nearby countries where other polling stations may receive them.
Voters will be able to cast their ballots during the above-mentioned dates from 9am to 9pm.
The number of eligible overseas voters during the last electoral process, the January constitution referendum, amounted to 681,346 Egyptians. However, only an estimated 103,000 expatriates participated in the poll.
Meanwhile, voters living in Egypt will head to the ballot boxes on 26 and 27 May.
The upcoming presidential elections are the first to take place since the military's ouster of Islamist president Mohamed Morsi amid mass protests against his troubled one-year rule.
Facing off in the electoral race are former army chief Abdel Fattah Al Sisi and Nasserist politician Hamdeen Sabahi.