Egypt
Egyptians cast ballot in constitution referendum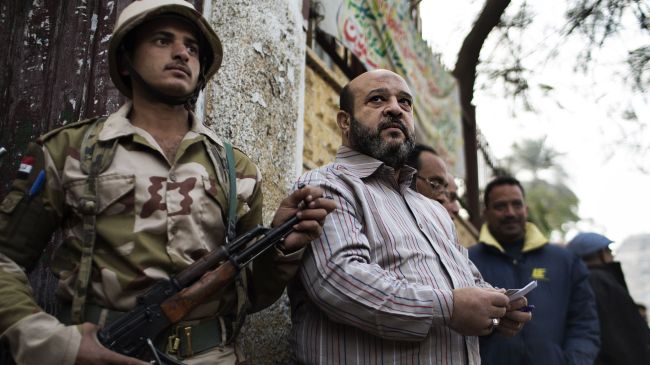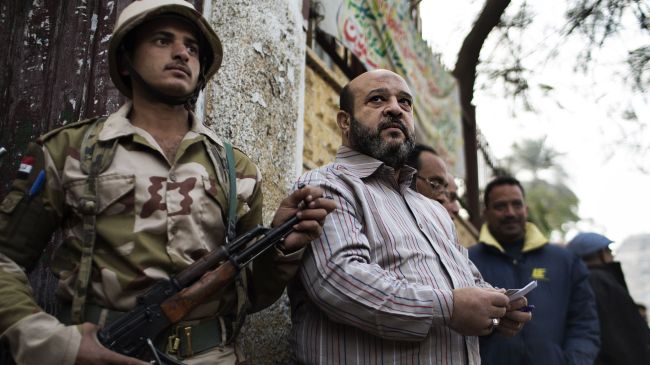 Egyptians have begun voting in a controversial referendum on the new constitution that has led to the country's worst political crisis since the fall of former dictator Hosni Mubarak.
Polls opened in the capital Cairo, Alexandria and eight other provinces on Saturday, and are scheduled to close at 7 p.m. local time (1700 GMT) in the first round.
The rest of the country will go to the polls on December 22.
Egypt's vote will be staggered over two rounds to ensure there will be enough judges to monitor polling stations.
President Mohamed Morsi cast his ballot in a polling station close to his presidential palace in Cairo. He made no comment to the media.
He has ordered Egypt's military to help police maintain security until the results are known. A total of 130,000 police and 120,000 soldiers are being deployed.
The first round's unofficial results are expected hours after polling stations close.
The referendum is supported by the ruling Muslim Brotherhood party, but bitterly contested by a secular-leaning opposition.
The main opposition coalition, the National Salvation Front, has called on people to vote 'No'. It says the referendum places restrictions on liberties of minorities and women.
Eight people were killed and hundreds more injured during recent clashes between supporters and opponents of Egypt's president in Cairo.
The violence forced several top officials to resign. Zaghloul El-Balshi, the general secretary of the supreme committee on the constitutional referendum, announced his resignation in a televised interview on Wednesday night.
Three advisors to Morsi, including insiders Seif Abdel Fattah, Ayman Sayyad and Amr Leithy, have also quit.
Demonstrators set fire to and attacked a number of Muslim Brotherhood offices throughout Egypt.
Offices in Ismailia and Damietta, north of Cairo, were attacked. Molotov cocktails were thrown into offices in Zagazig and thousands from the opposition raided the party's headquarters in Suez.
Morsi's November 22 decree said that Egypt's judges are unable to overturn his decisions or interfere with the constitutional council.
On December 9, Morsi was forced to rescind the constitutional decree that gave him near-absolute power and plunged his nation into a deeply divisive political crisis. However, he stayed firm on the December 15 referendum.