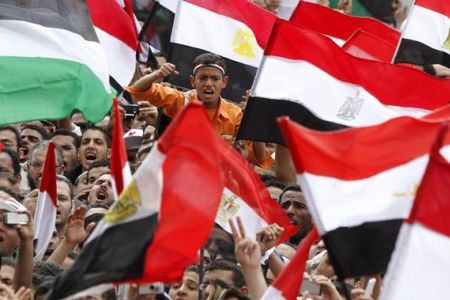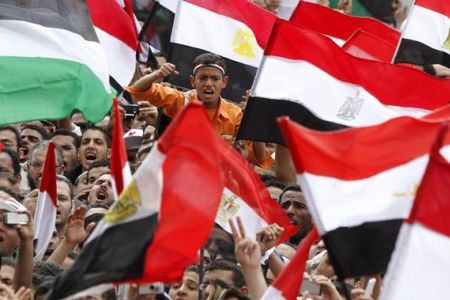 Hundreds of Thousands of Egyptian protesters have poured into Cairo's Liberation Square shortly after security forces used tear gas and baton charges to muscle them out of the iconic site.
Security forces fired shots into the air on Saturday in an attempt to disperse several hundred protesters, who had camped out in the square overnight, as they called for civilian rule in Egypt as well as the trial of ousted President Hosni Mubarak, Reuters reported.
Outraged by the army's use of tears gas and batons, demonstrators clashed with security forces and at some point, were seen hurling stones at a burning army truck and bus.
Protesters came out in droves to defy a curfew imposed earlier on Friday after over a million Egyptians poured into Liberation Square and then marched toward the Israeli embassy in a show of solidarity with the Palestinians and to condemn the recent Israeli attacks on the Gaza Strip.
Clashes erupted outside the embassy as thousands of protesters gathered with plans to fly the Palestinian flag over the heavily guarded compound. Many others headed to the US embassy from Liberation Square to protest Israel's crippling siege on Gaza.
The angry crowd on Saturday promised to remain relentless in pursuit of their demands, including social reform and the prosecution of former regime figures. They also want the army to hand over power to a civilian government as part of its promise for reform.
The protests come weeks after Mubarak handed over power to Egypt's Supreme Council of the Armed Forces, which is headed by Defense Minister Gen. Mohammed Tantawi.
Activists demand the release of political prisoners, the lifting of a 30-year-old state of emergency and the disbandment of the military court.