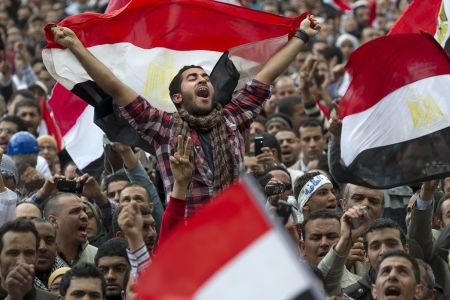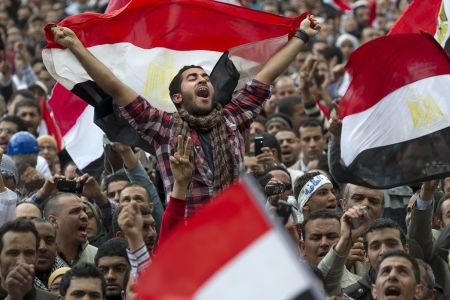 Egyptian activists have called for a major rally in the capital Cairo to protest the ruling junta's management of Egypt's domestic affairs and the military's delay in transferring power to a civilian rule.
Egypt's opposition activists called on their compatriots to join Friday's protest and take to the streets in a march in the capital.
"The current predicament we have reached is a result of the army council's reluctance to play its role, its intentional foot-dragging, breaking its obligations and failing over the economy and security, putting the whole country on the edge of a huge crisis," said a statement signed by two dozen parties including the youth movements and others calling for the protest.
Egypt's Revolution Youth Movement, which played a lead role in massive demonstrations that brought down the US-sponsored Mubarak regime in February, said the army's handling of the latest street protests showed it was seeking to "protect the previous regime."
At least, one hundred people have been killed in clashes between protesters and security forces as well as sectarian violence since the military took power.
The deaths, coupled with the brutality shown by army troops against protesters that included women, have prompted some activists to consider suing the ruling generals in local courts or have them put on trial before the International Criminal Court in The Hague, Netherlands.
Activists and political groups have become increasingly critical of military rulers' management of Egypt's transitional period, which the junta had promised would be a six-month span.
They have also widely rebuked the head of the ruling military council, Field Marshal Hussein Tantawi, for his reluctance to implement sweeping changes and dismantle elements of the former regime.
The military rulers have yet to give a clear timetable for their plan to step down and hand over power.
They have instead proposed holding a presidential election by late next year.